Finally! The US Military Retracts Ban On Natural Hairstyles
They serve our country, so shouldn't they also be able to serve style?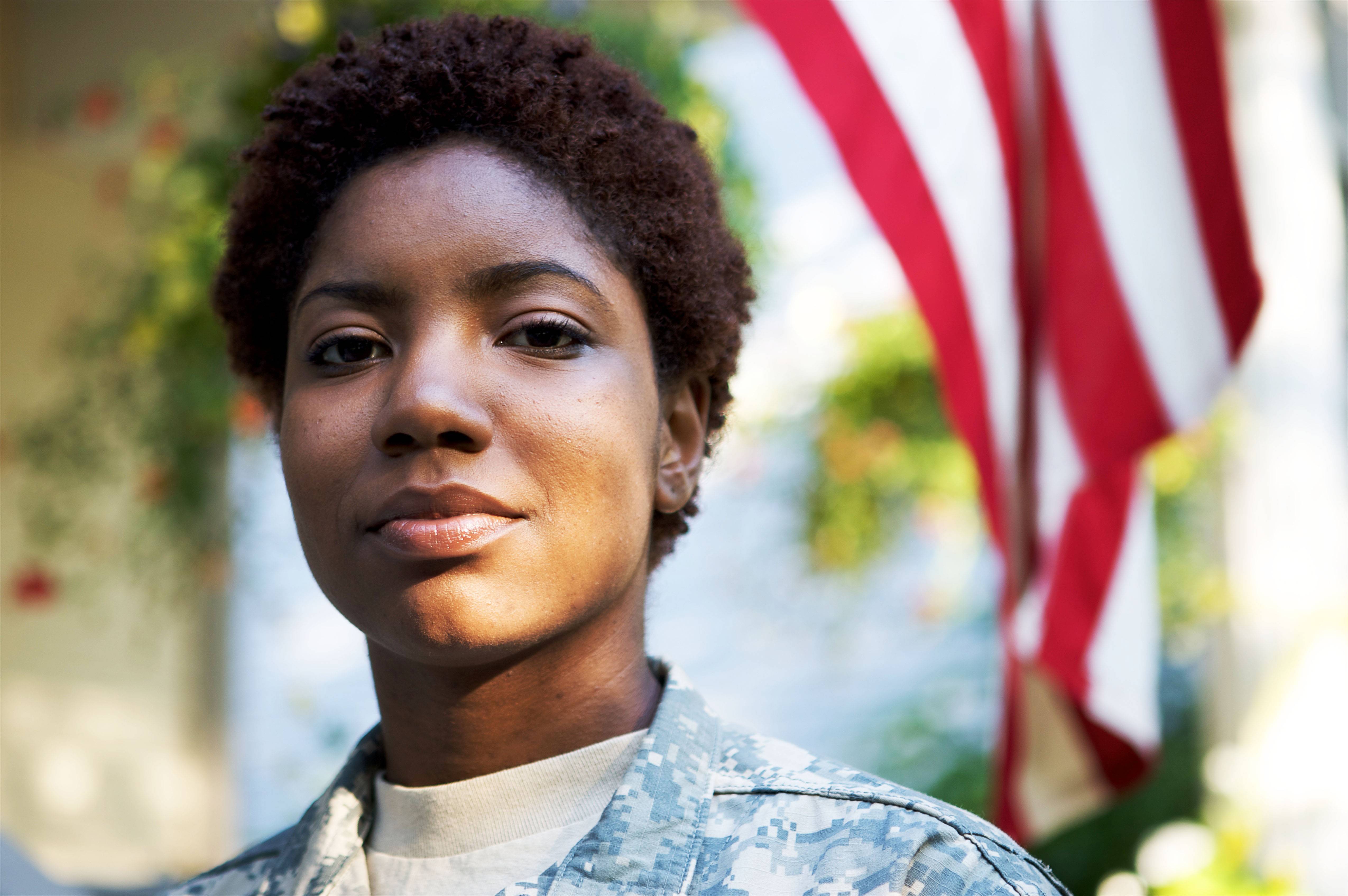 Seems like our armed services are finally getting with the times.
Back in 2014, Secretary of Defense Chuck Hagel requested that the military revisit its policies with regard to hairstyles that are commonly worn by African-American women, saying that he takes "very seriously" the complaints that have been leveled against the department.
According to reports, "Army Regulation 670-1," approved on March 6, 2014, restricted female soldiers from wearing most natural hair styles including "twists, dreadlocks, Afros and braids" while deployed. It described the natural styles as "matted" and "unkempt." For those who do not follow the guidelines, they will be forced to cut these styles or wear wigs. 
Next, 16 women who are members of the Congressional Black Caucus complained that the ban on cornrows, twists and dreadlocks had a discriminatory effect on African-American women in military service. Hagel wrote each of the 16 members of Congress, pledging to have his department look into the matter, stating the below:
"I want to assure you that, while none of the Army's revised grooming and appearance policies were designed or intended to discriminate or disparage against any Service member, I take your concerns very seriously," Hagel said.
Then, in 2017, the United States Army further revised regulations that permit hair locks, ending what felt like years of scrutiny and racial-biased enforcement of rules targeted directly towards African-Americans.
After learning about the new policy, many of those in uniform took to social media to share their thoughts. Staff Sgt. Chaunsey Logan, of Fort Stewart in Georgia, shared her story in a video posted to Facebook. "For me, it wasn't just about hair," she explained. "I am completely against blind conformity, and I'm rebellious by nature."
While the progress was far from swift, we are happy that there is acknowledgment that people of color have different needs when it comes to their hair. Not everyone wants a relaxer — or a shaved head!
"Hair is a complicated thing for women of color," Captain Deshauna Barber, U.S. Army, shared with Vogue.com. "The new regulations show they did the research; there's an understanding and appreciation of just how diverse our backgrounds are."