Brittney Griner Will Reportedly Fly Charter Flights For The Remainder of WNBA Season
The Phoenix Mercury star and her teammates were harassed earlier this month at Dallas-Fort Worth International Airport.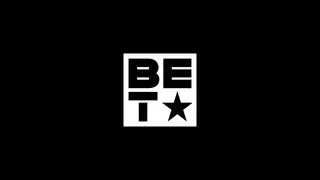 WNBA star and two-time Olympian Brittney Griner and her teammates will most likely fly private after being harassed at the Dallas-Fort Worth International Airport earlier this month by a right-wing online personality named Alex Stein.
As BET.com previously reported, Griner, traveling with the Phoenix Mercury, was confronted by the man at the Dallas Fort Worth International Airport about 9:30 AM CT. He was yelling at her about "the Merchant of Death," according to CNN. The outburst got so heated that law enforcement was forced to tackle the man, the report notes.
The WNBA said in a statement the encounter was "orchestrated by a social media figure and provocateur. His actions were inappropriate and unfortunate."
Since the incident, ESPN is reporting that the Mercury might be able to use JSX public charter flights for the entire team on both standard and so-called "created" routes, the latter of which other WNBA teams are not allowed to do.
According to ESPN, there was no direct flight to Dallas on the JSX service which is why Griner was on a commercial flight.
"It shouldn't have been commercial," Terri Jackson, the executive director for the WNBA players' union, said on "Outside the Lines" on Friday.
Jackson added, "She said, 'We knew this was going to happen,'" Jackson said. "She said, 'Terri, I read the mail that comes to my locker. It's fan mail, but it's also a lot of hate mail.'"
"We're just working with Phoenix to make sure we have a good plan going forward," WNBA Commission Cathy Engelbert said, "certainly for Brittney and for the rest of the Phoenix Mercury."
Griner was released in a prisoner swap that involved Russian arms dealer Viktor Bout, who is known as the "Merchant of Death, after nearly 300 days in Russian custody. The exchange ignited criticism from some Republicans, who accused the Biden administration of releasing a dangerous prisoner back to Russia.