Commentary: Mother's Day Is Meant for Activism
In May, BET and the National Action Network are launching M.O.M. (Mothers on a Mission) Against Urban Gun Violence.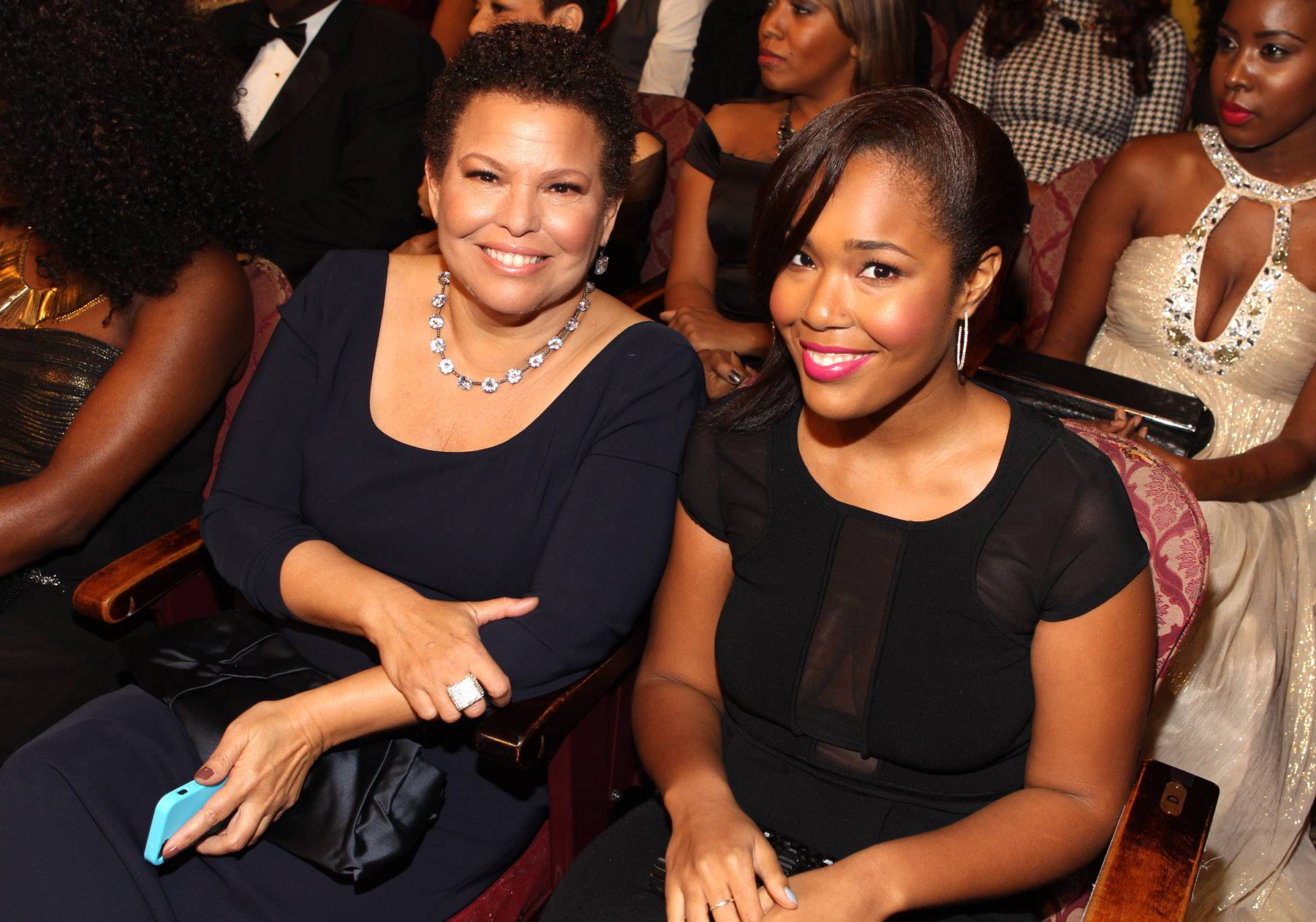 "Arise, then, women of this day! Arise all women who have hearts whether our baptism be that of water or of fears…Our sons shall not be taken from us to unlearn all that we have been able to teach them of charity, mercy and patience…From the bosom of the devastated earth a voice goes up with our own.  It says "Disarm, Disarm! The sword of murder is not the balance of justice."
These lines are taken from Julia Ward Howe's original Mother's Day Proclamation from 1870. Mother's Day was conceived as an activist holiday. She looked at the carnage caused by the Civil War and asked herself "why do not the mothers' of mankind interfere in the matters to prevent the waste of human life which they alone bear and know the cost?"
According to a recent USA Today article, in 2011 (the last year for which the FBI has complete data) 1,668 blacks under the age of 22 were killed in this country. That's more than triple the 469 American servicemen and women killed in Afghanistan that year.  In 2009, Black children and teenagers were just 15 percent of the nation's population but 45 percent of our young people were killed with guns.
As we deal with the daily loss of the lives of our sons, brothers, husbands and daughters from gun violence – we see that we are in the midst of the carnage of another war. It is time again for the voices of the mothers to rise up and say disarm. We are tired of the murders.  We are tired of the devastating effect that guns have had on our community and we are tired of the lack of respect for life. Today, as we move closer to another Mother's Day, we are asking all mothers, all mother figures and all who have known a mother's love to join us and use this Mother's Day to recommit ourselves to the original purpose of the day – to be a voice for peace.
In looking for meaningful ways to address this crisis in our community, we have partnered with the National Action Network on M.O.M.: Mothers on a Mission Against Urban Gun Violence. Like the original Mother's Day proclamation, the M.O.M. campaign has several key goals: to mobilize mothers around decreasing the incidence of gun violence in urban centers by providing them with resources and actionable steps; to raise awareness about the prevalence of urban gun violence with a specific focus on the impact on African-American men and boys and to rebrand Mother's Day, returning it to its original purpose.
The problem of gun violence in our community is so pervasive that we often feel overwhelmed. We don't know what we can do to make a difference. We have developed  five simple actions that we are asking mothers to take in May:
—     Find a local anti-violence program in your area and donate time and/or money.
—     Work with other mothers to petition your local community center and/or church to stay open extended hours to provide conflict resolution and anti-violence programming for youth, especially during the summer months.
—     Contact elected officials and make your voice heard about guns.
—     Work with local organizations like NAN on programs like "Occupy the Corners."
—     Lend your time to mentoring youth in your area.
These are simple steps that can have a huge impact.
We are also asking those savvy social media moms to tweet messages of peace and tweet the actions that we have outlined with the hashtag #disarm. Celebrity moms will join you. Grammy Award-winning singers Monica and Fantasia and actress Tichina Arnold have already pledged to be a part of our efforts.
We also ask that you join us on Mother's Day by logging on to bet.com and adding your Mother's Day message on how you can be a beacon of peace in your community.
Today is the beginning. This M.O.M. initiative is the first phase of BET's anti-violence campaign DISARM. We will be using all of our network resources to work to bring attention to this crisis in our community and working together with partners, including the National Action Network, to find community solutions.
BET National News - Keep up to date with breaking news stories from around the nation, including headlines from the hip hop and entertainment world. Click here to subscribe to our newsletter.