US and UK Evacuate Personnel From Yemen, Americans Urged to Leave
On Tuesday, Aug. 6, the U.S. Department of State and the U.K. Foreign Office evacuated all non-emergency staff from their Yemen-based embassies and consulates due to high-level security threats.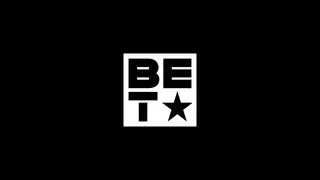 The United States Department of State and the United Kingdom Foreign Office on Tuesday both ordered non-emergency government workers to evacuate Yemen following a high-level security threat that has shuttered 19 American embassies and consulates in the Mideast and Africa. U.S. citizens and British nationals have also been advised to leave the Arab country immediately.
Neither office offered a specific return date or discussed the nature of the threat.  
Those Americans remaining in Yemen despite the travel warning have been urged to take precautionary measures, such as making contingency emergency plans and enrolling in the Smart Traveler Enrollment Program (STEP).
An intercepted message between al-Qaida chief Ayman al-Zawahri and Nasser al-Wahishi, the leader of the Yemen-based al-Qaida in the Arabian Peninsula (AQAP) prompted a series of embassy lockdowns on Aug. 4, some of which have extended until Aug. 10.
"This is the most serious threat that I've seen in the last several years," Sen. Saxby Chambliss (R-Georgia) said on Meet the Press. A ranking member of the Senate Intelligence Committee, the senator also claimed the message was "very reminiscent of what we saw pre-9/11."
Additional factors that have been attributed to recent high-security measures across the region include the 15-year anniversary of the deadly attacks against U.S. embassies in Tanzania and Kenya and a drone strike that killed four suspected al-Qaeda militants in Yemen on Tuesday morning.
Officials say al-Zawahri, who took over for Osama bin Laden and works from Pakistan, has reached out to the Yemeni branch, cementing their ties and further signaling the AQAP is once again looking to target U.S. and Western interests after a sustained period of more local and regional focus.
For puzzled Americans who've been told that al-Qaida is on the decline, the latest warnings raise questions about how successful America's war on terror has been and whether the terror group has been able to reorganize and reconstitute itself since bin Laden's death in May 2011.
And, although U.S. officials agreed a year ago to restart military aid to Yemen, it's unclear how much of the new aircraft and weapons have arrived. After aid to Yemen was frozen for some time, the U.S. military is once again on the ground there training Yemeni special operations forces and has delivered more than a dozen helicopters to the Yemeni military and provided training for them, U.S. defense officials said.
BET Global News - Your source for Black news from around the world, including international politics, health and human rights, the latest celebrity news and more. Click here to subscribe to our newsletter.
(Photo: AP Photo/Hani Mohammed)