Stacey Abrams Writes Children's Book About Her Love Of Words
'Stacey's Extraordinary Words' is available now.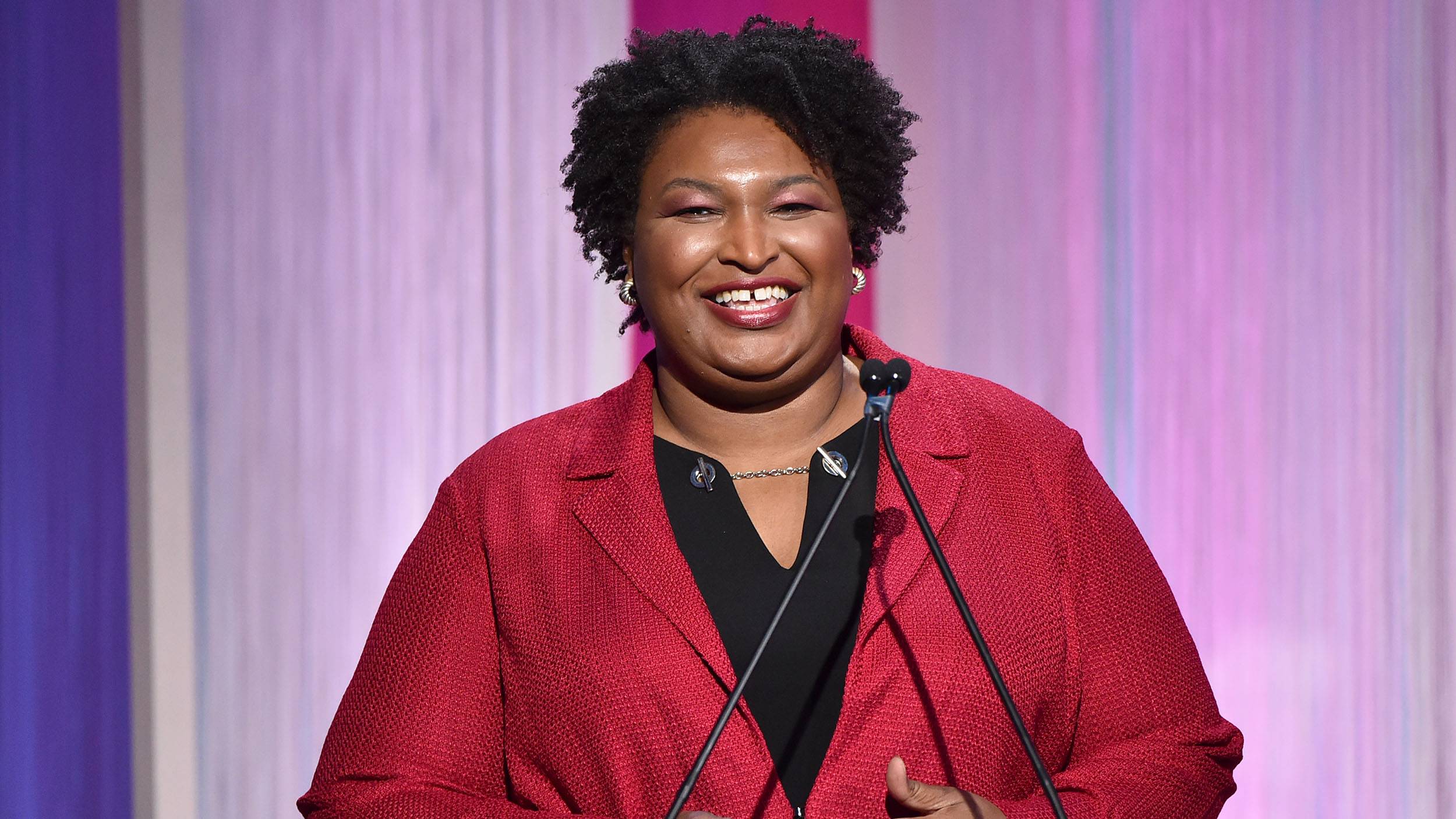 Political powerhouse Stacey Abrams is currently running for governor of Georgia but she hasn't forgotten her passion for writing. The bestselling author released a children's book inspired by her love of words.
Stacey's Extraordinary Words is available now and follows Abrams as a child competing in spelling bees. The 32-page picture book is illustrated by first-generation Saint Lucian Kitt Thomas and has already hit no. 1 on the New York Times bestsellers children's list.
Thomas, a graduate of Ringling College of Art and Design, was ecstatic and wrote on Instagram, "It's truly unbelievable and it gives me so much affirmation and excitement for the future. I'm just so lucky that I have a job that I love with all my heart, thank you all so much for making this happen. I'm dreaming."
This week, Abams opened up to PEOPLE about Stacey's Extraordinary Words saying, "I've always loved children's books. I enjoyed them as a child, but I've also always appreciated them as an adult. My mom, who is a librarian by training, had a specialty in children's literature so growing up I was surrounded by children's books of all kinds from multiple cultures."
She continued, "And what I appreciate about them so much is the art and the intention it takes to tell a complete story in so few words, but [also] to do so in a way that sticks with a child. Having the chance to do so was amazing."
Abrams also revealed her parents inspired her love of books, especially her father, who struggled with dyslexia. ​​
"Neither of my parents ever tried to limit what we read and they didn't say ... there wasn't a 'You should read this kind of book' or 'Stay away from this type of story.' It was more go and learn, go explore and share what you find. That cultivated me this very deep appreciation for a broad range of writing so part of what happened for me is I write in multiple genres," she tells PEOPLE.
This could be the start of a great year for Abrams. The former Georgia state representative is considered a frontrunner in the Georgia race for governor. She has raised $19.5 million since 2018 via The Fair Fight PAC, the voting rights organization she founded after losing to current Georgia Governor Brian Kemp.
If Stacey Abrams wins, she will be the first Black woman in history to be elected governor in the United States.