Obama, in Texas, Presses Middle-Class Jobs Agenda
President Obama reiterates themes outlined in his State of the Union address to expand educational and economic opportunities.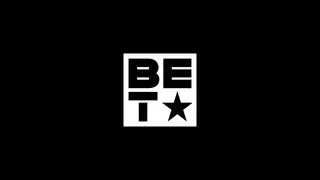 AUSTIN, Texas (AP) — Offering a more upbeat view of the economy, President Barack Obama resurrected his jobs proposals Thursday, advancing modest initiatives as he pushed for action on more ambitious efforts that face resistance from congressional Republicans.
"We're poised for progress," he declared.
The president chose the bustling Texas capital as a backdrop to refocus on higher wages, education and a manufacturing-driven agenda that had been eclipsed by his struggles over gun control and spending cuts and his ongoing push for an overhaul of immigration laws.
"You might not know this, because if you listen to all the doom and gloom in Washington and politics, and watching cable TV sometimes you might get kind of thinking nothing is going right," Obama told students at a technology high school. "The truth is there's a lot of reasons for us to feel optimistic about where we're headed as a country."
"Thanks to grit and determination of the American people we cleared away the rubble of the worst economic crisis in our lifetime," he continued.
Still, Obama said, that while housing markets are improving, corporate profits are skyrocketing, and the energy and auto industries are thriving, there is still a need to improve.
The president's visit to Austin is the first in a series of field trips aimed at giving a high profile to the economy and jobs, issues still clearly at the forefront of the public's concerns.
By traveling to Texas to begin this renewed attention to his jobs initiatives Obama is choosing a state represented by two of the most conservative Republican members of the Senate — John Cornyn and tea party hero Ted Cruz. Texas also has the second-highest Hispanic population in the country, an attractive demographic group for Democrats and a key audience for Obama as he also pushes for an overhaul of immigration laws.
Obama reiterated his push for college affordability measures and expanded pre-school, points he made during his State of the Union speech earlier this year.
The White House also used the trip as an opportunity to launch administrative initiatives to demonstrate continued action even as his bigger proposals find opposition in Congress.
Among those actions is a plan to launch a competition to create three new Manufacturing Innovation Institutes, partnerships among businesses, universities and government to help U.S.-based manufacturers and workers create good jobs. Five federal agencies — the Defense, Energy and Commerce departments, NASA and the National Science Foundation — are putting $200 million toward the effort.
"We believe that manufacturing is worthy of that priority because it punches above its weight economically," said Gene Sperling, director of Obama's National Economic Council.

BET Politics - Your source for the latest news, photos and videos illuminating key issues and personalities in African-American political life, plus commentary from some of our liveliest voices. Click here to subscribe to our newsletter. 
(Photo: AP Photo/Pablo Martinez Monsivais)