Kanye West's Fifth Divorce Attorney Quits As Proceedings Continue
Samantha Spector cites an irretrievably broken relationship with the rapper/producer.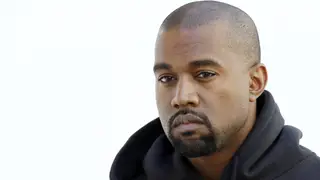 As Kanye West and Kim Kardashian's divorce proceedings continue, the former has reportedly lost his fifth divorce lawyer.
According to TMZ, the pair had a trial-setting conference on Friday (August 5) in Los Angeles as part of their divorce. West's current divorce attorney, Samantha Spector, had previously asked the judge to relieve her as counsel, saying her relationship with the rapper/producer was irretrievably broken, but would not elaborate on why.
The judge granted her request on Friday. Previously, Spector had set a date next week to officially withdraw.
Additionally, the judge made it clear that the case is going to trial in December unless Kanye submits his financial declarations to settle the remaining issues. And if the trial does begin at the end of the year, Kardashian will likely get whatever she wants in the divorce.
"We've been ready for quite a while," Kardashian's lawyer Laura Wasser told Los Angeles County Judge Steve Cochran, according to Rolling Stone. Asked if she wanted her trial date set this year or next, Wasser said the sooner, the better. "This year, your honor. I actually have a stipulated judgment drafted. I'm just trying to get someone to pay attention to me," she told the court.
In March, Kardashian got a divorce decree, making her legally single. That said, sources say the estranged couple are getting along and are both attending kid's sporting events and family gatherings.
Kardashian and Davidson's relationship became Instagram official in March. The relationship apparently irked Kanye, who lashed out against Pete on multiple occasions. Davidson fired back at Kanye, demanding they speak about their situation privately, which prompted the rapper to stand down.