Black Unemployment Fell to 10.1 Percent in March
The unemployment rate for African-Americans in March was 10.1 percent, down from 10.4 percent.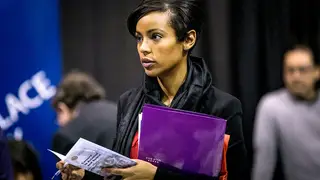 It was not a good Friday for the White House thanks to the slower pace of job growth in March. In better news, the Labor Department reported that the African-American unemployment rate fell from 10.4 percent to 10.1 percent. The national unemployment rate remained at 5.5 percent.
Although economists had predicted that employers added 245,000 jobs, the streak of 12 consecutive months of job gains above 200,000 was broken with just 126,000 new jobs added in March. It is the lowest number of monthly jobs gains since December 2013.
In addition, the figures for February and January were revised down to 265,000 from 295,000 and 201,000 from 239,000, respectively. According to the Associated Press, winter weather, factory slowdowns and slower activity in the construction sector were factors.
BET National News - Keep up to date with breaking news stories from around the nation, including headlines from the hip hop and entertainment world. Click here to subscribe to our newsletter. 
(Photo: Andrew Burton/Getty Images)