Suspect Arrested In Connection With The Slaying of Hip Hop Icon Tupac Shakur
Shakur was killed in a drive-by shooting in Las Vegas in 1996, but there had never before been a suspect taken into custody.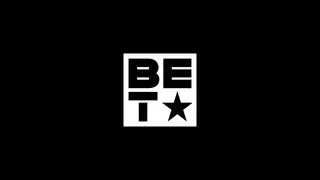 After almost 30 years since he was killed, a suspect has been arrested in connection with the death of hip hop legend Tupac Shakur.
On Friday (Sept. 29) prosecutors announced that a Nevada grand jury indicted Duane "Keffe D" Davis in Shakur's killing.  Charges were announced by officials at a press conference.
Chief Deputy District Attorney Marc DiGiacomo said a grand jury had been aware of the case for "several months" and described Davis as the "on-ground, on-site commander" who "ordered the death" of Shakur.
During the indictment hearing, Clark County District Judge Jerry Wiese denied Davis bail.
"It has often been said that justice delayed is justice denied," District Attorney Steve Wolfson said. "In this case, justice has been delayed, but justice won't be denied."
On September 7, 1996, Shakur, 25, was killed in a drive-by shooting while riding in a car with then-Death Row Records CEO Marion "Suge" Knight, after leaving the MGM Grand Hotel  following the Mike Tyson-Bruce Seldon championship fight.
While Knight's black BMW was stopped at a red light on the Las Vegas Strip, a white Cadillac pulled up to the vehicle and opened fire. Shakur was shot multiple times and died six days later, at the University Medical Center of Southern Nevada.

These details had been known for nearly three decades, but Las Vegas Police Homicide Lt. Jason Johansson explained to reporters on Friday that members of two rival Los Angeles gang factions, the Southside Crips, to which Davis, his nephew Orlando "Baby Lane" Anderson and two others belonged; and members of the MOB Piru Bloods gang set, with which Knight was affiliated and were in his entourage, got into a confrontation at the hotel.  Anderson was attacked by Shakur, Knight and others connected to Death Row Records, which started a chain of events leading to the shooting.

Johansson said that after the conflict, while Shakur and Knight left the hotel en route to a post-fight party, Davis sought to obtain a gun to retaliate. When he got the weapon, he got into a vehicle with two other individuals identified as Terrence Brown, DeAndre Smith and Anderson. At some point, Davis passed the weapon into the back seat and the group located the vehicle carrying Knight, who was driving and Shakur, who was in the passenger seat and opened fire.
In his book, Compton Street Legend. Davis reportedly confessed to his involvement in Shakur's killing to the Los Angeles Police Department claiming that  Anderson, shot and killed Shakur, with a gun that he handed to him after the rapper and his entourage assaulted Anderson at the MGM Grand hotel.
"Mr. Davis formulated a plan to exact revenge upon Mr. Knight and Mr. Shakur" in his nephew's defense, DiGiacomo said at the hearing Friday.
In July, police announced that a search warrant was served at Davis's home as a result of their investigation. Per the search warrant, police were looking for items "concerning the murder of Tupac Shakur." Officials collected multiple computers, a cellphone with a hard drive, a Vibe magazine that featured Shakur, several .40-caliber bullets, two tubs containing photographs, and a copy of Davis' memoir."

Johanssen said that the investigation had been on the desks of multiple Las Vegas police detectives for years, but it was only relatively recently that enough evidence materialized to bring criminal charges.

"It wasn't until 2018 that this case was reinvigorated as additional information came to light related to this homicide," he said, "specifically Duane Davis' own admissions to his involvement in this homicide investigation that he provided to numerous different media outlets."

One of the places Davis spoke about Tupac's death was the Netflix documentary Unsolved: The Murders of Tupac and Notorious B.I.G. In the film, Davis said that he was in the car when the shots were fired. He said that he passed the weapon into the back seat. Brown did not want the gun, but Anderson took it and opened fire, according to a confession which was taped under immunity and featured in the documentary.

'People have been pursuing me for 20 years," Davis said in the documentary. "I'm coming out now because I have cancer. And I have nothing else to lose. All I care about now is the truth."
Less than six months after Shakur's death, Shakur's rival the Notorious B.I.G., whose real name was Christopher Wallace and who also became a rap legend, was killed in a drive-by shooting in Los Angeles on March 9, 1997.
To this day, no one has been arrested or charged for the Brooklyn rapper's murder.
Although it has never been confirmed, many have speculated that the deaths of the two rappers were connected because of their public fallout that spawned the so-called "East Coast vs. West Coast" rivalry.
---------------------------
Editor's Note: This story has been updated.