Wow: Twitter Is Destroying Kylie for Getting Back With Tyga
People are really mad about this.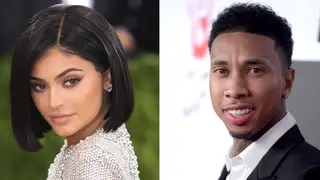 So it looks like Kylie Jenner and Tyga are a thing again. Now that the former couple are no longer exes, folks on social media are weighing in on their reunion, and let's just say the general consensus isn't very positive.
Some questioned Kylie's sanity and others were just upset that they had to hear about "Kyga" for even longer than they already have. Take a look at some of the best tweets, below:
Clearly, the social media community isn't here for this.
Watch Kylie talk about being the ultimate trendsetter in the BET Breaks video above.