Tiffany Haddish Had A Totally Unexpected Reaction To Katt Williams Dragging Her On The Radio
Didn't see this coming.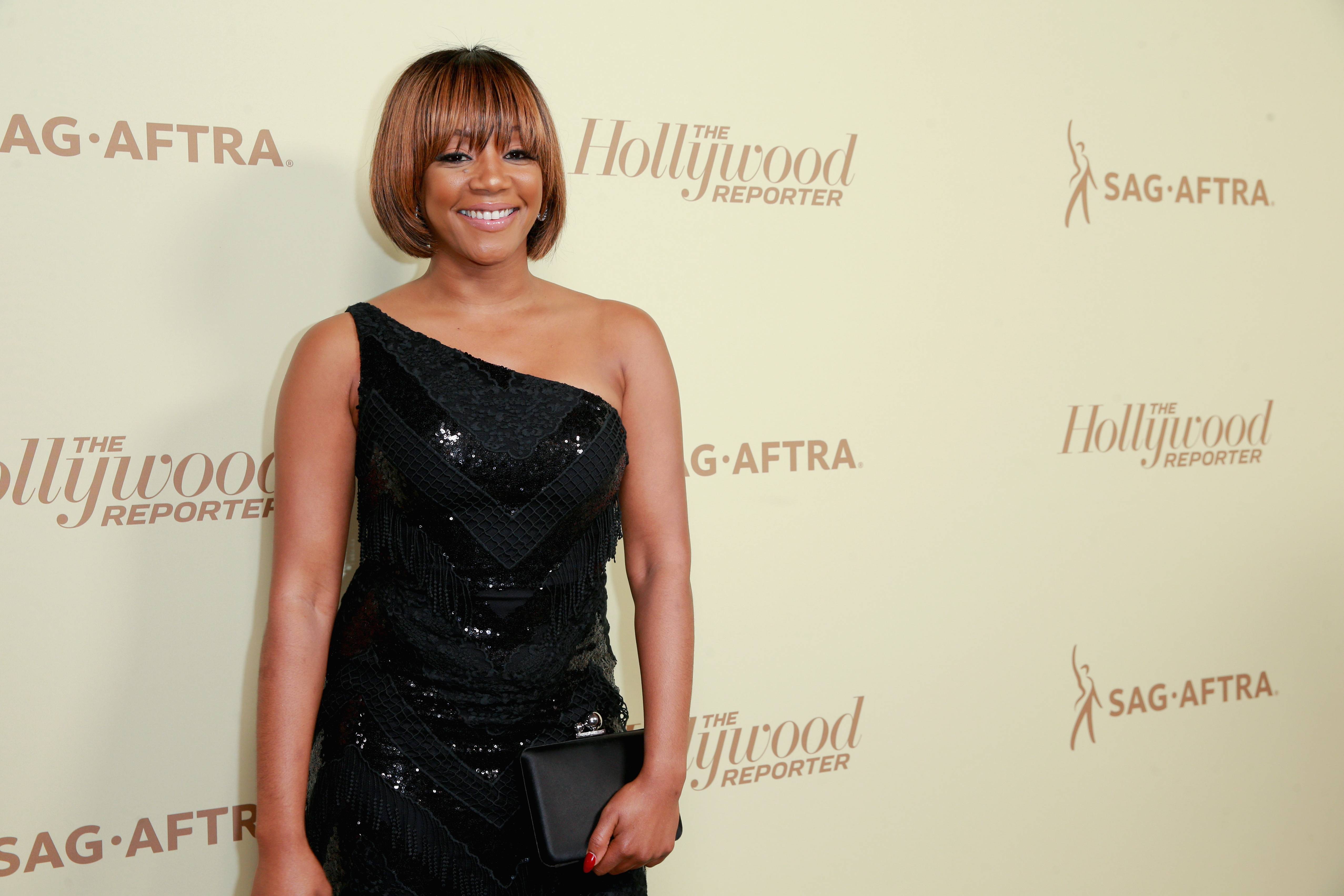 Tiffany Haddish doesn't play, but rather than taking off her gloves for a social media street fight with fellow comedian Katt Williams over disparaging comments he made about her, she decided to take a nicer approch.
Williams had said that Haddish doesn't deserve the spotlight she's been given over comics like Mo'Nique and even went as far as to say she has a "diseased vajayjay." Haddish decided to play nice and went above the messy fray.

Interesting that she included the clip of Katt talking about her. Guess she really doesn't care what he thinks. Bravo, girl!

Newly minted Emmy award-winner Katt Williams had a lot to say today. The veteran comedian called out a slew of comedy's rising stars during an interview with V-103's Frank and Wanda In The Morning Show.
The newly minted Emmy award-winner started off by clearing up the controversy surrounding Mo'Nique's call to boycott Netflix. "They [Netflix] base what they pay you by the amount of ticket sales for your last tour. So Mo'Nique's last tour had 316,000 tickets, therefore that's what she got offered," he said.
He continued with smoke for Jerrod Carmichael, Lil Rel, Kevin Hart and Hannibal Buress.
"They're going to let you do your special, Jerrod Carmichael, but nobody's gonna watch it. They're gonna let you be a star, Lil Rel, but you're ugly and white people don't believe in ugly stars. They believe that you have to be somebody women want to sleep with and men want to be, but because we're black they say 'oh you don't even deserve that.' So we get Kevin Hart, Lil Rel, Jerrod Carmichael, Hannibal Burress, just dudes that no woman would talk to in Lennox Mall, but you're making them superstars because you know ain't nobody gonna sleep with them."
That's when things took an even shadier turn when Williams shifted his aim at Tiffany Haddish. "She's been doing comedy since she was 16. You can't tell me your favorite Tiffany Haddish joke. Why? Because she ain't done a tour yet. She ain't done a special. She has not proven the ability to tell jokes back to back for an hour to nobody," Williams said.
He took things further with some bold accusations about the reason she's has been so successful. "They like her because she wanna sleep with a white man. That's why the only thing she said was I wanna give it to Brad Pitt. She said she's got a diseased vajayjay ain't nobody checking for that," he added.
Once clips of the Katt Williams interview went viral, Tiffany Haddish quickly hopped on social media with a message for the veteran comedian. "It's official I made it! @KattPackAllDay talked about me and didn't have his facts right! #Iwin #sheready I look forward to see you on Monday Katt, when we pick up our Emmys."
Check out Tiffany Haddish's full length response below: