'The Best Man: The Final Chapters' Lands On Nielsen Streaming Series Top 10
The limited series is the first Peacock Original to reach this major accomplishment!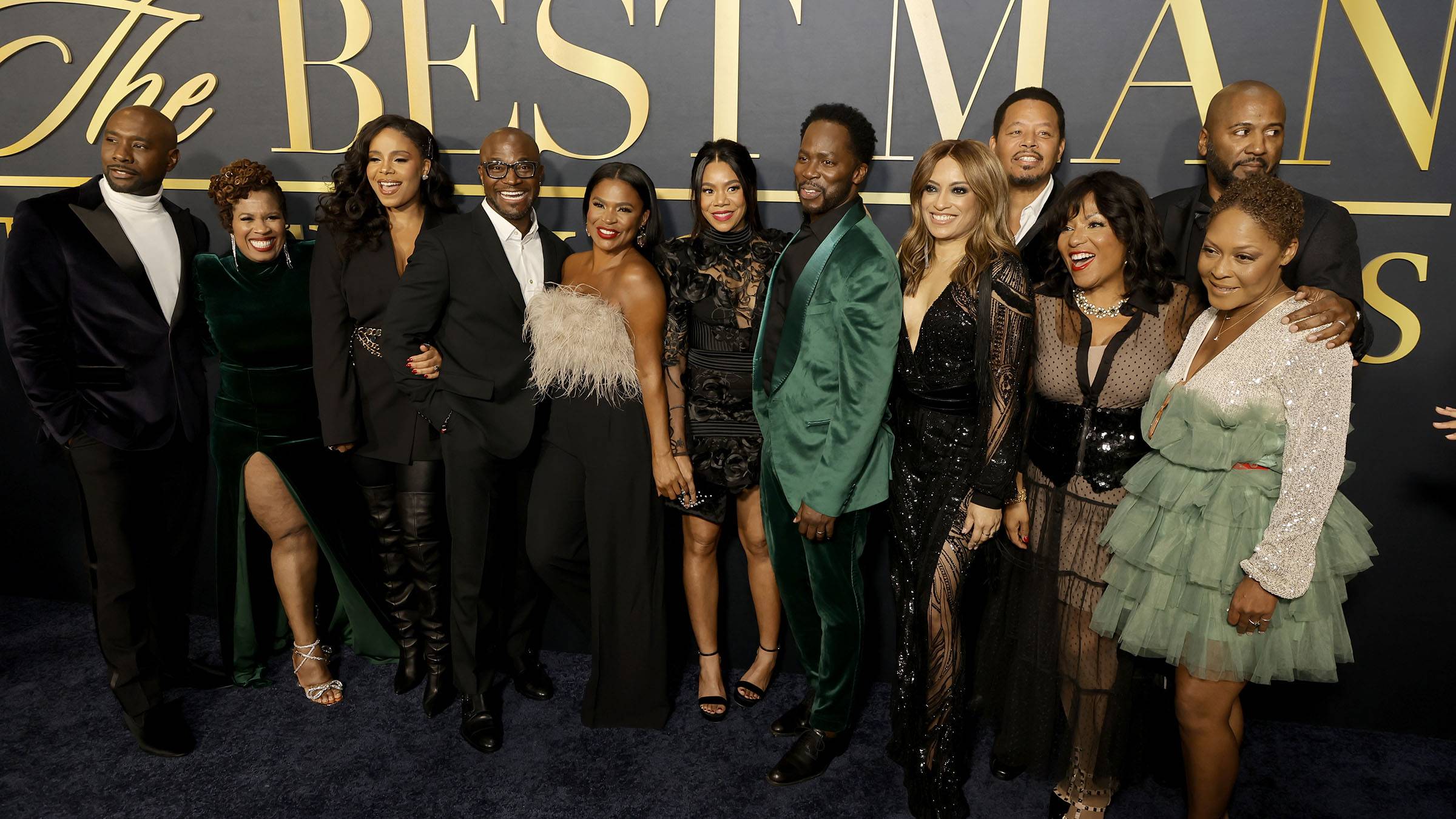 The Best Man: The Final Chapters has become Peacock's first original project to make it onto Nielsen's Top 10 streaming rankings.
Data provided by NBCU by Nielsen lists the series in the No.5 position in an early version of Nielsen's Top 10 Streaming Originals chart for the Dec. 19-25 viewing window. It also ranks as the No.1 streaming series for Black audiences over the last two weeks, Variety notes.
The limited series stars Nia Long, Taye Diggs, Morris Chestnut, Melissa DeSousa, Terrence Howard, Regina Hall, Harold Perrineau and Sanaa Lathan, and catches up with Harper, Robyn, Jordan, Lance, Quentin, Shelby, Candace, and Murch as relationships evolve and past grievances resurface in the unpredictable stages of midlife crisis meets midlife renaissance, according to the official synopsis.
In an interview with BET.com, Long gives fans some insight into what took place behind the scenes to get the series onto a streaming platform and emphasized knowing one's worth and value as an entertainer in the industry.
"We definitely got together and negotiated as a group because to me that was the only way to do this. We're worth it and we knew we were worth it. We wanted to have a collective voice and we wanted to support one another through the process," Long shared, speaking about the transition of The Best Man franchise. "As you grow and you mature and work in this industry, you realize that you have to put placement on your own value. Ask for what you know and what you want but it's [also] okay to ask for what you need!
The Best Man: The Final Chapters is available on Peacock now! Watch the trailer below: