Funny or Nah? Dave Chappelle Rips Into Hillary Clinton and Defends Donald Trump
He also has an issue with the transgender community.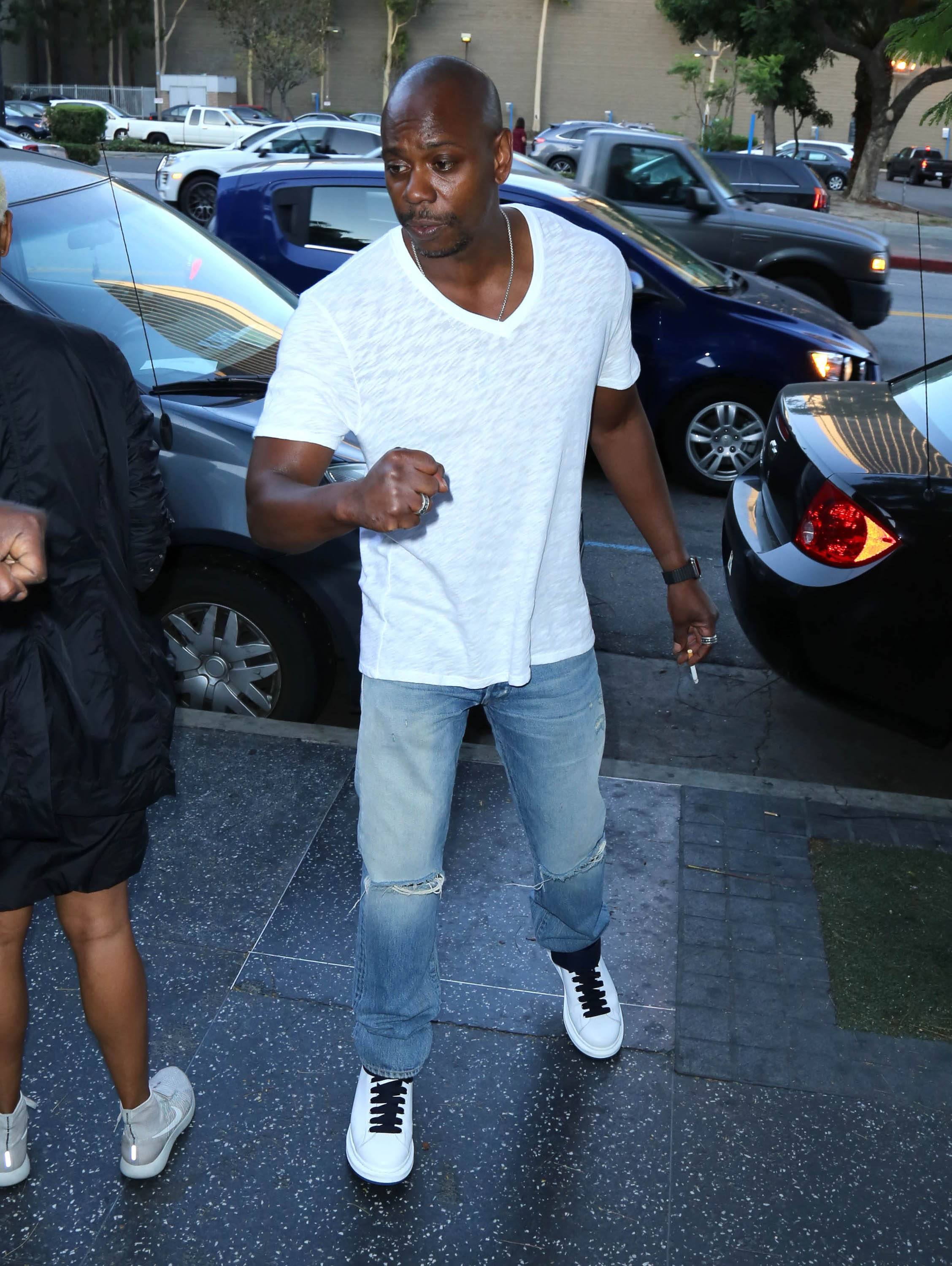 Move over, Dr. Ben Carson. The right wing has a new Token Black Friend, and his name is Dave Chappelle.
The iconic comedian caused a stir last night when he shared his thoughts on the election at a comedy show in NYC, eviscerating Hillary Clinton and seemingly defending Donald Trump by calling him "the most gangsta candidate ever" because he brags about taking advantage of a rigged system.
Presumably under the guise of comedy, Chappelle said the media blew the Access Hollywood tapes of Trump claiming he grabbed women "by the pussy" out of proportion. "Sexual assault? It wasn't. He said, 'And when you're a star, they let you do it.' That phrase implies consent," Dave reasoned. "I just don't like the way the media twisted that whole thing. Nobody questioned it."
He goes on to admit he didn't like what he heard on the tapes, but believes the Clinton camp leaked it — and somehow, that's worse. "What I heard on that tape was gross," Chappelle said. "But the way I got to hear it was even more gross. You know that came directly from Hillary." He stated this had put him off a candidate he had already known was "not right." 
The comedian also took shots at women's rights, gay rights, and transgender rights activists, saying, "They should not be having that conversation in front of Black people. You go ahead and feel something about your rights. But if you're putting sexism and homophobia and transphobia in front of racism, you should be ashamed of yourself."
While some who were present at the show, where recording devices weren't allowed, are saying his comments have been taken out of context, that hasn't stopped Republicans from seizing on the opportunity to point to Chappelle as an ally:
Unsurprisingly, Team Chappelle was in full damage control mode on Sunday morning. A representative for Chappelle issued a statement to Variety about the media reaction to his set. "Dave is disgusted by the tone of the election and especially by the idea that his comedy would be misconstrued to defend [Donald Trump]. His comedy show blasted both candidates. By the way, he voted for Hillary."
Watch Chappelle's tribute to Prince at the BET Awards, above.