Gabrielle Union Shuts Down Twitter Trolls Hating on Her Career
She didn't back down.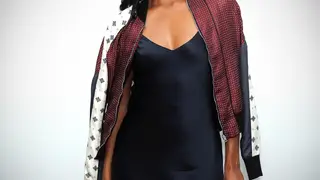 Don't come for Gabrielle Union with #alternativefacts. 
The actress took to Twitter on Tuesday to prove that she is not afraid of a fight when it comes to defending her life and career by putting a few trolls in their place.
It all began when Gabby tweeted that her "respect, peace, & sanity" are not for sale.
Union's Twitter fingers were on fire when she clapped back to multiple trolls who claimed that she was a hypocrite for playing a slave and rape victim in Birth of a Nation, and for baring her body on Being Mary Jane.
Union didn't let the comments slide, proving that she is in full control of the choices she makes.
See the interactions below:
See our girl on Being Mary Jane, above.