Supreme Court Agrees to Hear Affirmative Action Case
The Supreme Court will reopen its discussion of affirmative action programs in a move that could affect Black college admissions.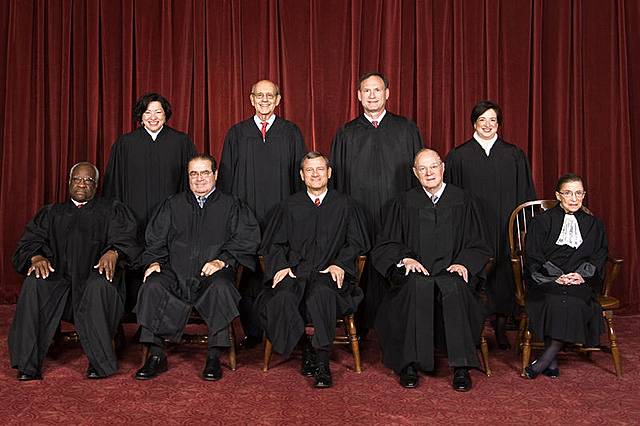 (Photo: Official Government Photo)
In a move that could have a significant impact on the education prospects of Black and Latino college students, the United States Supreme Court agreed to hear a case on affirmative action in higher education.
Any decision of the court in this new case could dismantle the decision reached in 2003, in which the court determined that public colleges and universities could not use a point system to boost minority enrollment. However, it said, schools could take race into account in a vaguer way to ensure academic diversity.
That earlier 5-to-4 decision in the Grutter v. Bollinger case was rendered by a court that was slightly different in its membership than the current group of justices. The majority opinion in that case, written by Justice Sandra Day O'Connor, states that the accommodation was intended to last 25 years.
Since then, O'Connor retired and was replaced by Samuel A. Alito in 2006. Justice Alito has voted largely with the conservative members of the court, who have been opponents of using race as a factor in admissions, hiring or any other factor.
The new case, Fisher v. Texas, No. 11-345, which will be decided in the next term, beginning in October, was brought by Abigail Fisher, a white student who said she was denied admission to the University of Texas because of her race.
Chief Justice John G. Roberts Jr. has been strongly opposed to the government use of affirmative action programs. For example, in a 2007 Supreme Court decision that limited the use of affirmative action programs to integrate schools, Roberts wrote: "Racial balancing is not transformed from 'patently unconstitutional' to a compelling state interest simply by relabeling it 'racial diversity,'"
Justices Alito, Antonin Scalia and Clarence Thomas agreed. Justice Anthony M. Kennedy, the court's swing justice, was not as firm in his opinion, although he has not voted in favor of government programs that take account of race.

BET National News - Keep up-to-date with breaking news stories from around the nation, including headlines from the hip hop and entertainment world.