Washington State Lawmakers Remove the word "Marijuana" from Local Laws, Calling it Racist
Washington State Law Replaces the Word "Marijuana" With "Cannabis"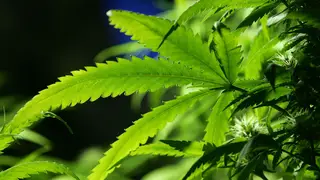 Washington Governor Jay Inslee has signed a bill into law that will remove the word "marijuana" from the state Revised Code of Washington.
According to KIRO, supporters of the bill say that the word "marijuana" has a long history of racism. The word is derived from Spanish and has long been associated with criminality.
"The term 'marijuana' itself is pejorative and racist," said Washington State Rep. Melanie Morgan during testimony in 2021. Morgan was the sponsor of the bill and said that "as recreational marijuana use became more popular, it was negatively associated with Mexican immigrants."
Morgan said that while the change may seem "simple" that it is rooted in "healing the wrongs that were committed against Black and Brown people around cannabis."
The state representative recalled the historical roots of how marijuana was used to stigmatize marginalized communities. She read a quote from Harry Anslinger who as the first commissioner of the Federal Bureau of Narcotics (which later became the DEA) which read, "Marijuana is the most violent causing drug in the history of mankind. And most marijuana users are Negroes, Hispanic, Caribbean, and entertainers. Their satanic music, jazz and swing results from marijuana usage."
Anslinger set the country on a path of demonizing the plant—which is now legal for recreational use in 19 states and Guam, according to U.S. News and World Report.
One cannabis grower and producer says that the law is not just performative. "If you have a group of people saying this word is derogatory, this word is pain, just not something we should use — we need to have a better understanding of listening to folks," Joy Hollingsworth said. "Just change it and move on."
She added that she wants to see tax dollars from cannabis sales used for reinvestment into communities of color. "We will feel like the industry has paid off when we see those funds get put into college scholarships. Maybe a family wanted to buy a home and they were from the Central District of Seattle, and they wanted to go back there because they were priced out. They could get a loan from those funds. Thinking about creative ways to make impactful scalable solutions in our community is what I'm looking for."