STFU! This Commercial About Racism Has Some White People Big Mad
The chillingly timely ad has become a major conversation piece.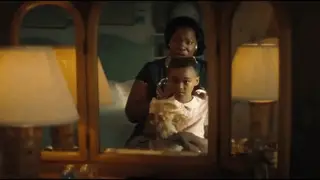 Once again, a large chunk of the white community is attempting to silence the very real experiences of Black folks in America, but this time they are doing so through threats targeted towards a company that is shedding light on the devaluing of Black lives in their latest ad.
Consumer goods corporation Procter & Gamble recently released one of the most realized and unapologetically transparent ads ever seen with their new promotional clip titled "The Talk."
The commercial shows a series of African-American parents spanning several generations throughout the years, warning their children of the disadvantages and injustices they will face as they grow older, with one particular scene showing a mother having an exchange with her daughter about driving while Black.
The company, which manufactures Cascade, Mr. Clean, Downy, Febreeze, Tide, and many other products, is being applauded by several members of the Black community for its realistic portrayal of what it is like to be Black in America. However, as expected, much of the white population found the commercial problematic.
Before we get into their butt-hurt tirades, take a look at the chilling commercial, below:
See how one of the world's favorite famous faces handled an actual racist situation with BET Breaks, above.
Further solidifying their stance on the subject, the major corporation took to Twitter to share their mission.

Needless to say, the white community found great issue with the company's realistic marketing of the Black American experience, with the majority labeling the company "racist" for the message they conveyed.

After noticing the one-sided backlash, some Twitter users, most of whom are Black and minority, came to Procter & Gamble's defense, educating those folks who deemed the marketing piece "racist."