Celebrities Speak Out And Defend R. Kelly After The Airing Of 'Surviving R. Kelly'
"You're part of the problem."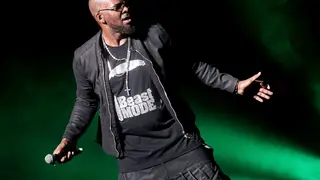 While countless fans and industry heavyweights have rallied together to dethrone R. Kelly from R&B's good graces, there are still many people caping for the Chicago native. Since Surviving R. Kelly aired its first two episodes last night, social media has been flooded with several tweets with cruel people making light of the heartbreaking reflections from Robert's victims. 
the "turn the lights on" songwriter fully intends to bump R. Kelly's catalog for as long as he wants

Of course, he was roasted for his statements.

We need to remain on high alert and steer clear of others co-signing predators like R. Kelly.

Surviving R. Kelly continues tonight (Jan. 4) and tomorrow night (Jan. 5) at 9 p.m. EST, only on Lifetime.