The Internet Is Clowning Drake For His 'Durag Papi' Selfie And Duck Lips
Remember: Come after Drake about his 'Durag Papi' selfie and be at the mercy of his clapback game.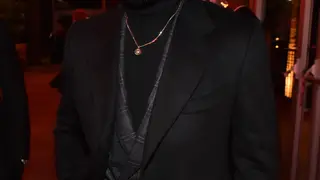 If you're reading this, it's not too late to make fun of Drake's newly coined persona as "Durag Papi." But beware of the epic dragging that may follow.
It's no secret that Drake's sensitive side inspires countless memes and his Instagram posts leave a frenzy of trolls with something to talk about for weeks to come.
In the latest edition of social media antics, Toronto comedian and YouTube star Trey Richards posted this flick of the rapper sporting a gradient durag, describing Drake as "Duey P Newton in the Gradient Du" and proceeded to tag him in the photo.
Whatever he was trying to say, Drake dragged the folks with some Toronto slang saying, "Wooooowww its crazy to see how people hate on how fleek I look in the gradient dueyyy I Pree'd nuff of your profiles and you mans are waste from ends that nobody rates ah lie?" Ummmm, what?!
Drake has no time for the haters anymore. Any chance he gets, he makes sure to shut them down.
But seriously, did Drizzy play himself or should the internet have been kinder to the "God's Plan" rapper? Hit us in the comments below.