Here's Why J. Cole Is Performing in a Prison Jumpsuit
Stay woke.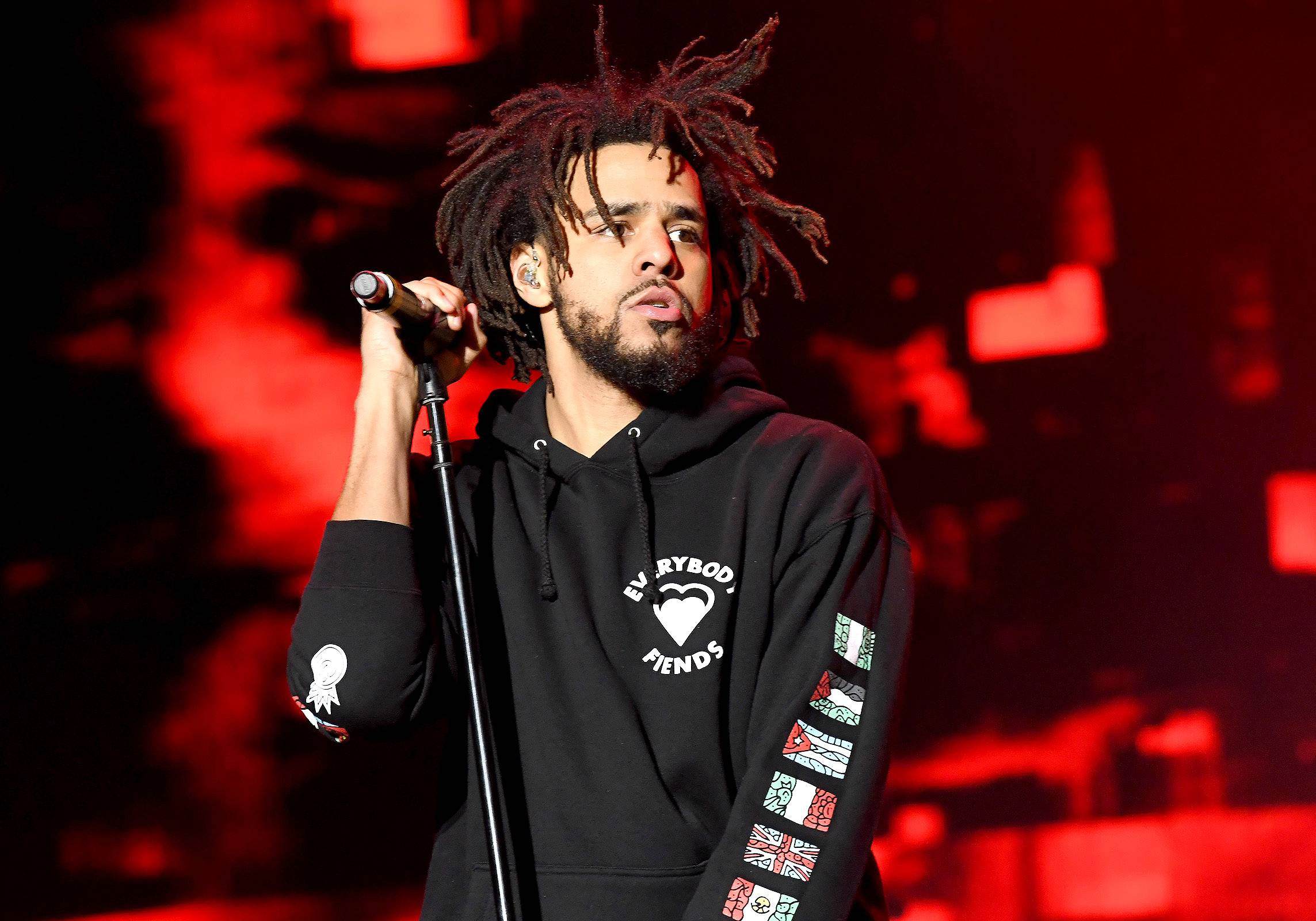 But after clips of his stunning stage entrance during his pit stops have been circulating on social media, the patience is now running thin and the anticipation is growing thick for fans waiting for their turn to see Cole live.
As we've witnessed by way of his rap and physical transformation, the Fayetteville hip-hop prodigy has been loudly vocal on the socio-political plight of Black America, including subject matters such as police brutality and racial profiling. So when Cole entered the stage in an orange prison jumpsuit and shackled in chains handled by actors dressed as police officers, there's no surprise that he'd be spitting only his most conscious tracks and lyricism of the album.
In clips obtained by one of his Instagram fan pages, the J. Cole Bible, we see the 32-year-old passionately rap his "Neighbors" single, a recollection of that one time his white neighbors called the police to report their suspicion that he had been operating one of his North Carolina homes as a trap house. The house, rented by Cole and used as a studio, was consequently raided and ransacked by a SWAT team, an incident captured on footage from several video cameras outside of the home. Of course, no narcotics were discovered, but the profiling of his neighbors and the racial profiling apparent in the incident was undoubtedly exposed. And with "Property Of" stamped on the back of his jumpsuit, Cole is making an even bolder statement on the mental and physical imprisonment of Black men in America. Other performances captured included his "4 Your Eyez Only" title track, which encompasses the entire opus's overreaching message as well.
See Cole's iconic stage entrance and his lyrical messages in the clips below.