R&B Singer Jaheim Arrested For Animal Cruelty After Allegedly Starving Dogs
One canine reportedly had to be euthanized.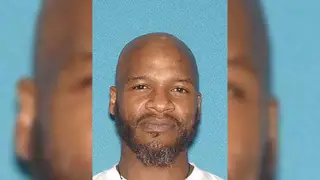 R&B singer Jaheim Hoagland, known for hits like "Fabulous" and "Put That Woman First," is in custody in New Jersey after being accused of animal cruelty at his Hillsborough home.
On Sept. 6, after authorities responded to reports of a puppy in distress, over a dozen dogs were described to be "found inside of separate crates which were partially filled with several inches of water and dog feces," the press release states. The animals reportedly had little to no access to food or water.
Jaheim was arrested outside of his home and booked on Sept. 9.
One mixed-breed pit bull terrier was so ill it had to be euthanized, according to officials. The surviving dogs were sent to a local kennel for examination. 
The three-time Grammy nominee first hit it big with his 2001 album Ghetto Love. He went on to release six studio albums with his last being 2016's Struggle Love.