Veteran Sentenced To 18 Months For Stealing $2.1M In Military Equipment From Texas Army Post
'I'll never be in this situation again,' the financially distressed mother of two apologizes.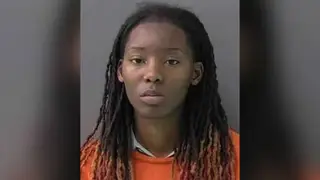 A federal judge sentenced an Army veteran to 18 months in prison on August 2 and ordered her to pay millions in restitution for the theft of $2.1 million in military equipment from Fort Hood in Texas, the Killeen Daily Herald reports.
Jessica Elaintrell Smith, 30, pleaded guilty on April 5 to helping two other accomplices steal scores of items, including three night-vision devices, from the military post and attempting to sell the high-priced equipment online.
She faced five years behind bars on one count of conspiracy to defraud the government. In exchange for her guilty plea, the government dismissed a second count against her.
U.S. District Judge Drew Tipton ordered Smith to pay almost $1.3 million as restitution to the U.S. Army in payments of $25 per quarter while incarcerated and $250 a month upon release. It would take more than four centuries at that rate to pay off her debt.
At her sentencing, Smith apologized and vowed to change her life.
"I know my apology does not absolve me, but I will seek forgiveness from everyone involved and forgiveness from myself," said Smith, who has been incarcerated for the past ten months since her arrest.
She added, "I want a better reality. I want to do better in life, and I'll never be in this situation again."
Smith's attorney Lila Michelle Garza, a public defender, told Tipton that her client is a mother of two children who found herself in a desperate financial situation.
"She knows she made a mess of things and put her family in even worse straits," Garza said, seeking leniency for Smith. "She's trying to make up for the mistakes she made by assisting the government. She's cooperated from the very beginning."
At the sentencing, Assistant U.S. Attorney Joel Stacey Dunn described the theft as "a smash-and-grab" operation in which the accused trio "took whatever they could get" and sold the stolen equipment for big bucks on eBay.
On June 17, 2021, authorities discovered that locks on shipping containers at Fort Hood were cut, and 137 items were missing. In addition to night-vision devices, 72 thermal scopes, 60 radios and two receiver/transmitters also vanished. A breakthrough came when authorities found one of the scopes on eBay for $4,500. Surveillance video and cell phone records linked Smith and co-defendants Nathan Nichols and Brandon Dominic Brown to the crime.
Nichols has pleaded guilty and is scheduled for sentencing in October. Brown, an Army veteran working as a contractor on the post, has pleaded not guilty. He's scheduled for a jury trial on September 6 before Tipton.