INTERVIEW: Comedian Marlon Wayans Flexes His Dramatic Acting Chops In 'RESPECT'
Wayans showcases a different side of his talents playing Aretha Franklin's first-husband and former manager Ted White.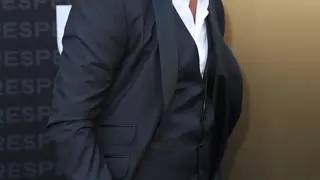 Marlon Wayans is showing a different side of himself in the new Aretha Franklin biopic, RESPECT.
The film follows the life of the "Queen Of Soul" and the challenges she faced on the road to stardom that culminated in a career that lasted nearly 60 years. Academy Award winner Jennifer Hudson, who was handpicked by the late singer, plays Franklin alongside Wayans who plays Ted White, Franklin's former manager and first husband. Other notable stars attached to the film are Audra Macdonald, Forest Whitaker, and Mary J. Blige.
BET.com spoke to Wayans about the steps he took to portray this role, sharing that it was White's divisiveness, and charm that ultimately attracted him to the part. 
"Aretha and Ted's relationship was a toxic relationship and toxic love is the craziest kind of love," said Wayans. "Ted was a damaged man that wanted to rescue Aretha and once she became something, he always dreamed she could be, he couldn't handle it. Damage people damage people."
Watch Wayans discuss what he thinks Franklin would say about RESPECT and more below. 
RESPECT debuts only in theaters nationwide on Friday, August 13th.