Terry Crews Is Far From "Expendable" In The Fight Against Sexual Harassment In Hollywood
The battle continues.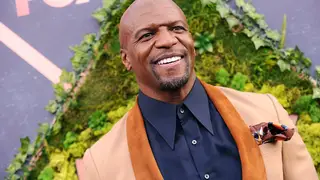 The topic of sexual assault has been brought to the forefront in Hollywood, most recently catalyzed by the countless women who have come forward accusing executive Harvey Weinstein of the act. Since then, more actresses have chosen to speak their truths, exposing more men of the violation.  At the height of the harassment and sexual abuse accusations against Weinstein, actor Terry Crews bravely came forward with his own experience with sexual harassment, expanding the image of survivors.
Following his revelation of being sexually assaulted by Hollywood power player Adam Venit, Crews was held up by both his peers and fans alike as example of how pervasive and unreported this type of crime goes. Even today he is exposing how the machine is stacked against victims, Tweeting that his role in an upcoming sequel to The Expendables may be in jeopardy because of his accusations.
"Management got a call last week from Avi Lerner, producer of EXPENDABLES 4, saying I could avoid any "problems" on the sequel if I dropped my case against @WME." he wrote. "Guess who's Sly's agent?
ADAM VENIT."
It is because of his continued bravery we choose to include actor Terry Crews in our annual Black History Month celebration, "The Great 28."