Tory Lanez Trolled Everyone You Can Imagine On Instagram Live And The Internet Is Flipping Upside Down
From a Justin Bieber sing-off, to kicks and giggles with Chris Brown, to Bryson Tiller's rock rendition, Tory's Instagram was basically a comedy club.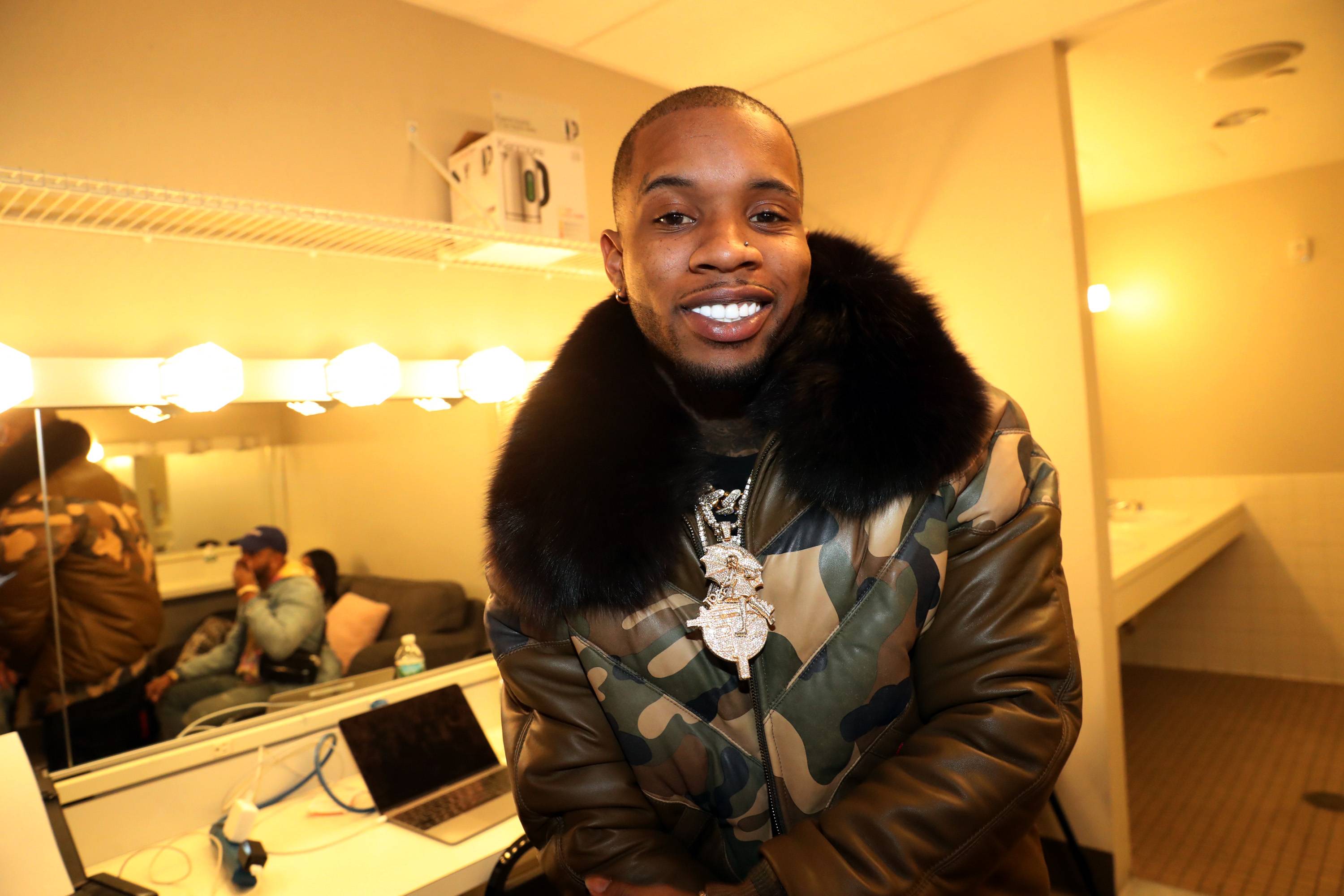 Tory Lanez joined the growing number of celebrities taking to Instagram Live to deliver some entertainment as the nation settles under self-quarantine and social distancing. 
On Tuesday (March 24), the Toronto-born rapper-singer hopped on Instagram Live where he hosted a livestream session to the amusement of his 5.9 million followers. His broadcast had some interesting moments, to say the least. During one point,  R&B crooner Bryson Tiller joined the broadcast and performed Panic! At The Disco's classic hit "I Write Sins Not Tragedies." 

More surprisingly, Tory managed to also get Chris Brown, Justin Bieber, and Tinashe to join him on the livestream. Tinashe dropped some vocals, a cappella-style while Beibz sang a bit of tune for Tory. The moment already has fans begging for them to make things official and hop on a track together. 

Later on, Tory upped the ante with an impromptu twerk competition, calling on all the ladies on the stream to show him how they drop it low. Digging into his announcer's bag, he provided commentary while the ladies got to *werk*. 

However, Tory left one fan hanging (literally) when she revealed that she didn't have much entertainment to offer for his live. 

In one hilarious moment, Tory put the fan on the spot and asked her to twerk. The fan, who revealed that she was Ethiopian, kindly declined the twerk bid. "You got to show 'em something...if you not about to show out for Ethiopia right now, we just need to know what's going?" he said to the fan. "I'm not twerking," she responded.

"You don't got to twerk," Tory offered. "But you gotta be able to do something remarkable...You got to have some sort of talent." The female fan later clarified she can twerk "but there's too many people watching" the stream. "But, do you have a closet?" Tory posed, which she confirmed. "So is it possible that you could hang this s**t up," Tory joked before booting the fan of the split-screen call.