Bangladesh Unveils Decades-Long Effort to Secure 'Bossy' Royalties from Kelis
The Grammy-nominated producer claims the singer was "really difficult."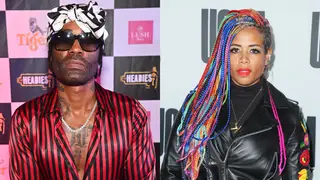 Grammy-nominated producer Bangladesh is shedding light on the hurdles he faced to secure his royalties for producing Kelis' single "Bossy," nearly two decades after its initial release.
In a recent interview on "Bag Fuel," this seasoned industry professional reminisced about his collaboration with the singer.
The 48-year-old mentioned that Kelis, whom he described as "real difficult" to work with, never signed off on the record split sheet. This oversight meant that royalties were never disbursed to those who helped make the hit record.
"For a long time, I've been clearing syncs, just clearing them right, so my administrator was like, don't clear it," Bangladesh shared. "One sync she was like, don't clear it, and it forced her to sign off." The two-time Grammy-nominated producer said it was then that Kelis agreed to sign off on the paperwork so that he could be paid.
Bangladesh also accused Kelis of taking more of the profits made from the single, "and she ain't do nothing."
He added, "What you was asking for doesn't justify the work you did. It was like you got four people on the writer's side, and you trying to take 25 percent of the 50, and it's like this n—ga wrote the hook, this n—ga wrote the verse, you asking for too much, and there wasn't enough left for Too $hort."
Kelis has not responded to Bangladesh's claims.