Jordyn Woods Wears Same Jean Paul Gaultier Dress Ex-BFF Kylie Jenner Wore in Brand Campaign
'Who Wore It Best,' the 25-year-old socialite stepped out in the same dress her former best friend wore earlier this month in a campaign ad.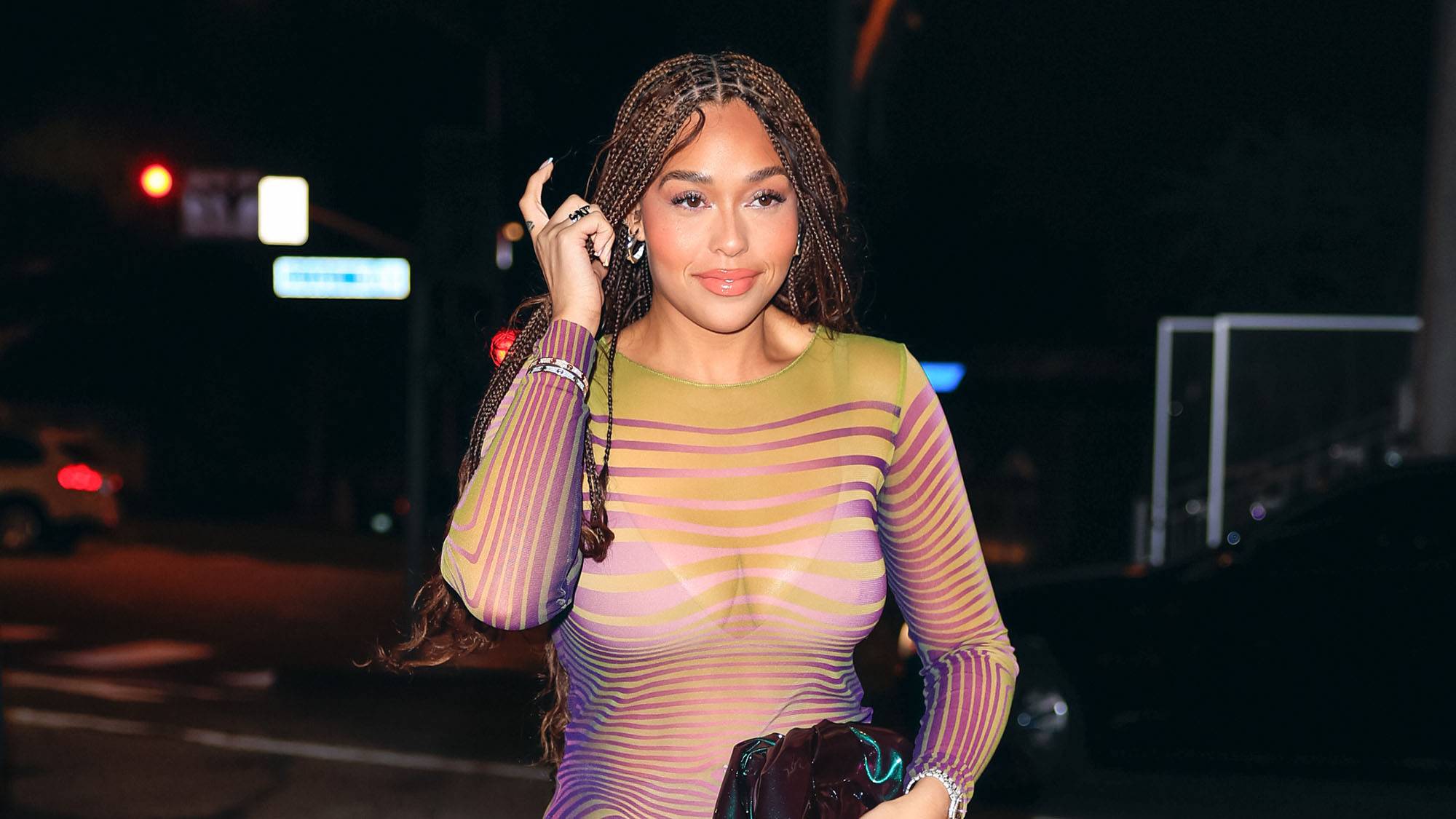 Was it shade or was it just a coincidence that Jordyn Woods stepped out for date night with her NBA boyfriend, Karl Anthony Townes and simply killed her look in the same $540 Jean Paul Gaultier dress that her ex-BFF Kylie Jenner wore for the brand in their most recent campaign.
Per People, who caught a pic, Woods paired the ensemble with a silver watch and earrings. She also rocked pink lipstick, a pair of heels and carried a small bag around to tie it all in. [LINK]
The 25-year-old socialite also shared a pic in the dress on her Instagram.
Jenner is the face of Gaultier's "Flowers" Campaign which features spring-inspired dresses, tops, and accessories.
In a recent press release announcing Jenner as the brand ambassador, Gaultier creative director called her an "obvious choice."
"Her personality and notoriety make her a true source of inspiration," Florence Tétier said. "She ideally matches the representation of a modern mermaid that I was looking for: a powerful being capable of adapting to their environment. Pairing [photographer] Elizaveta Porodina and her eerie visual universe with Kylie Jenner mirrored the marriage of my vision of 'augmented' nature with the floral references taken from the Maison's archives."
"Jean Paul Gaultier's universe has always featured extraordinary yet wildly popular figures, and Kylie Jenner is a great and logical addition to this lineage of talent."
Woods and Jenner were best friends for years until 2019 when their relationship became strained after Woods' alleged infidelity with Khloé Kardashian's ex-boyfriend, Tristan Thompson in 2019. Woods adamantly denied that they had sex but said they kissed after a long night of drinking.