Iggy Azalea Is the New Face of Levi Jeans
The Australian-born rapper is capitalizing on her good looks.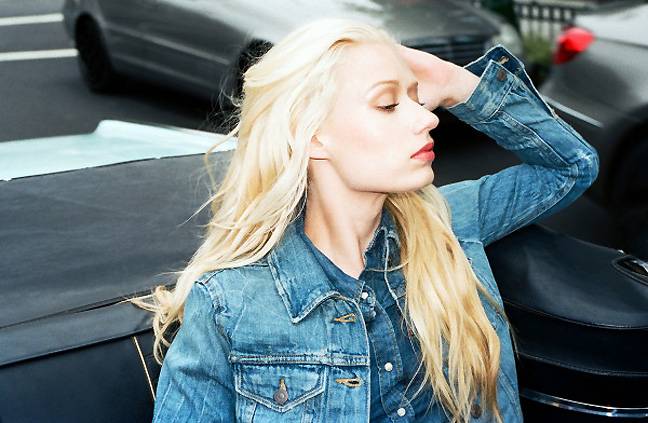 Nowadays, it seems like endorsement deals come with the territory of being a music artist. The latest act to capitalize on this luxury is Australian-born rapper Iggy Azalea.
The budding MC, who recently signed with Wilhelmina Models, was tapped to be the new face of Levi's Jeans. The campaign is slated to launch later this month and captures the unconventional beauty in a slew of stark shots.
Iggy tells Hip Hop DX, "I have some different deals that I wish we could talk about. What I can talk about is the Levi's campaign that we shot last week called 'Go Forth.' You put on your Levi's jeans and you go forth throughout your day and inspire people to chase your dreams. That was the vibe of the campaign and I got to be the face of that which is pretty cool. Levi's to me is the classic, iconic jean brand that has been around for so long. I thought it was really cool to be involved with that."
If rapping doesn't work out for Azalea, who's rocking with T.I.'s Grand Hustle crew, modeling may be her success lane. 
BET.com always gives you the latest fashion and beauty trends, tips and news. We are committed to bringing you the best of Black lifestyle and celebrity culture. 
(Photo: Courtesy of Levis)