Five Reasons Why Zatima Should Reconcile
Zac and Fatima need to stop playing and figure out how to make things work.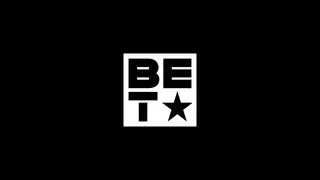 Regarding Zatima, there are two schools of thought about their relationship. There are the people who want them to break up for good, and then there are the people who want them back together. Last week, we shared a cynical post detailing why they should break up. This week, we're coming on a more hopeful note with five reasons they should reconcile.
This Isn't a Real Break Up

The show is called "Zatima." That's the obvious indicator that they'll get back together eventually. We know that Tyler Perry can drag a storyline into oblivion, so the real mystery is when they'll get back together. It will be fun watching this entire misadventure play out, though. But they'll be back together before we know it.

They're Good Together

When things were good, they were really good. At some point before this major communication breakdown, they were good at being direct and telling each other what was going on. They also had fun together and had good chemistry.

They're Still Learning Each Other

Zac and Fatima's relationship moved quickly, which might be why we're in this situation right now. They met, sparks flew and then the next thing we knew, it hadn't even been a year yet before they were living together and engaged. They might just need more time to learn more about each other.

Fatima Dealt With All That Other Drama

Fatima dealt with Zac's baby mama drama and maintained that she stuck around because she wasn't pressed about anything Zac did when they weren't together or not serious about each other. Okay, girl. Might as well just push through this tough spell and come on back, within reason, though, because Zac does need therapy.

Zac Is Finally Working On Himself

It took a while, but he's finally about to start getting the help he needs. It's too bad that it took him running Fatima away to realize that she was just trying to help him all along, but it's better late than never. Hopefully, it's not too late. But he has to get it together first.