Kansas City Chiefs Linebacker Willie Gay Arrested In Domestic Violence Incident
The second-year player previously revealed that he has experienced mental health issues.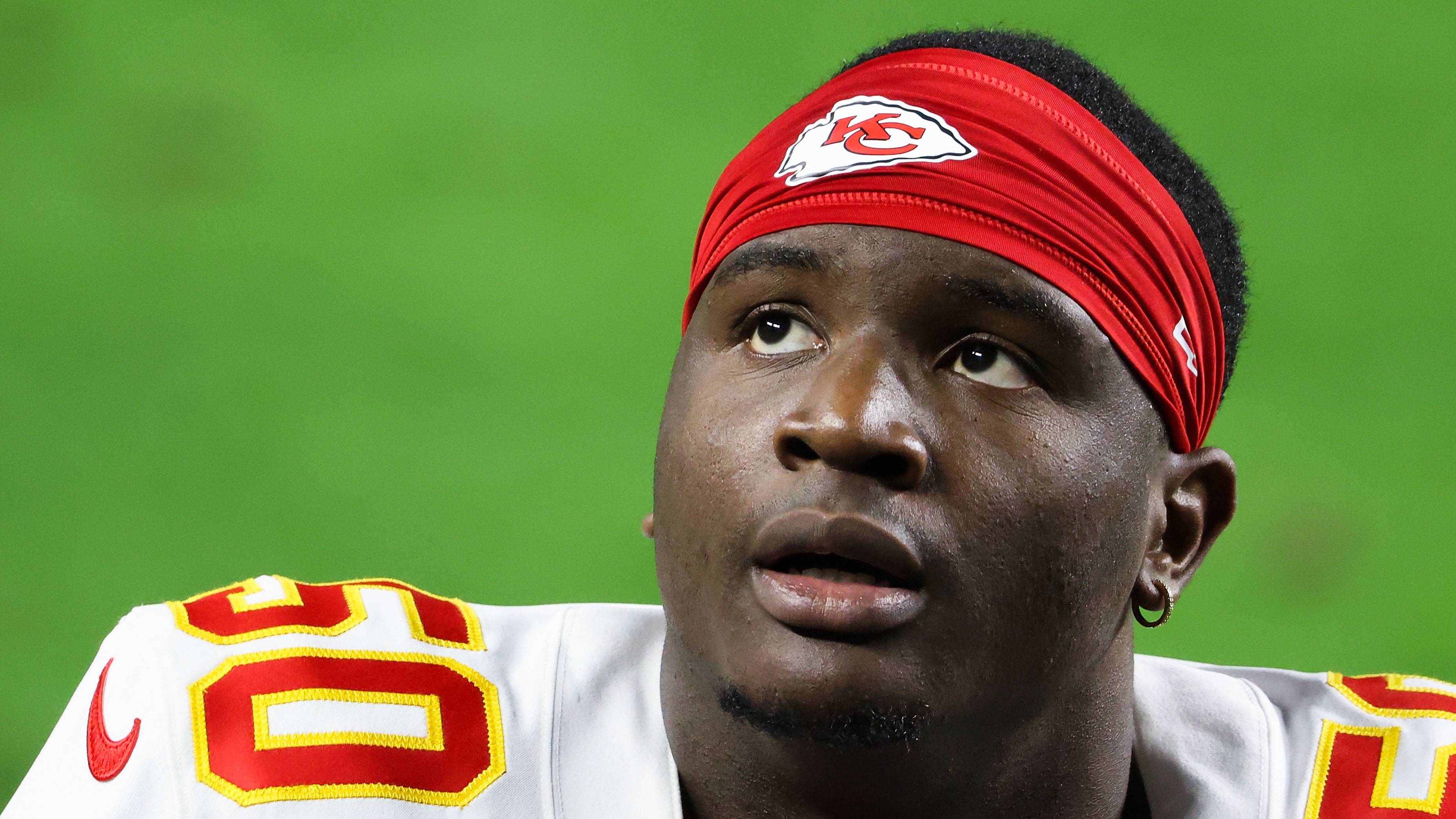 Kansas City Chiefs linebacker Willie Gay Jr. pleaded not guilty Thursday (Jan. 20) after he was arrested and charged with misdemeanor criminal damage to property, the Associated Press reports.
The Johnson County, Kansas, Sheriff's Office says officers in Overland Park arrested Gay, 23, around 10:30 p.m. Wednesday (Jan. 19) night for criminal damage of less than $1,000, according to local station KMBC. He bonded out of jail early in the evening.
Complaint documents obtained by KMBC said the damaged property included a vacuum cleaner, wall and door frame. The offense is considered a domestic violence incident.
Gay got into an argument with his son's mother and broke her vacuum cleaner, the station reported, citing a statement from Gay's agents.
"No one was touched, nothing happened beyond broken appliance. She called cops about it and they took him in on misdemeanor destruction of property of less than $1000," the statement said.
The police said no drugs, alcohol or weapons were involved, and no one was physically injured, according to the AP.
In October, the Chief's 2020 second-round draft pick revealed that he suffers from mental illness. "I love you all just know my mental health is F'd up," he tweeted.
He later told reporters that his mental health challenges date back to high school, according to USA Today's Chiefs Wire.
"I was going through some things in life, and people think these NFL players are bulletproof or whatever," Gay stated. "We were taught growing up to hold it in, just go on about your day and keep distractions away, but sometimes – I got to the point where I was like I can't shake this, and I had to tell my coaches, I had to tell people that I work with."
It wasn't immediately known if Gay would play in the divisional round of the NFL playoffs on Sunday against the Buffalo Bills. According to the AP, Gay was not at practice on Wednesday and the team declined to answer questions about his status until Chiefs coach Andy Reid addressed the media on Friday.