Jesse Jackson Finds Dennis Rodman's North Korea Trip "Illuminating"
Activist Jesse Jackson defends Dennis Rodman's controversial trip to North Korea.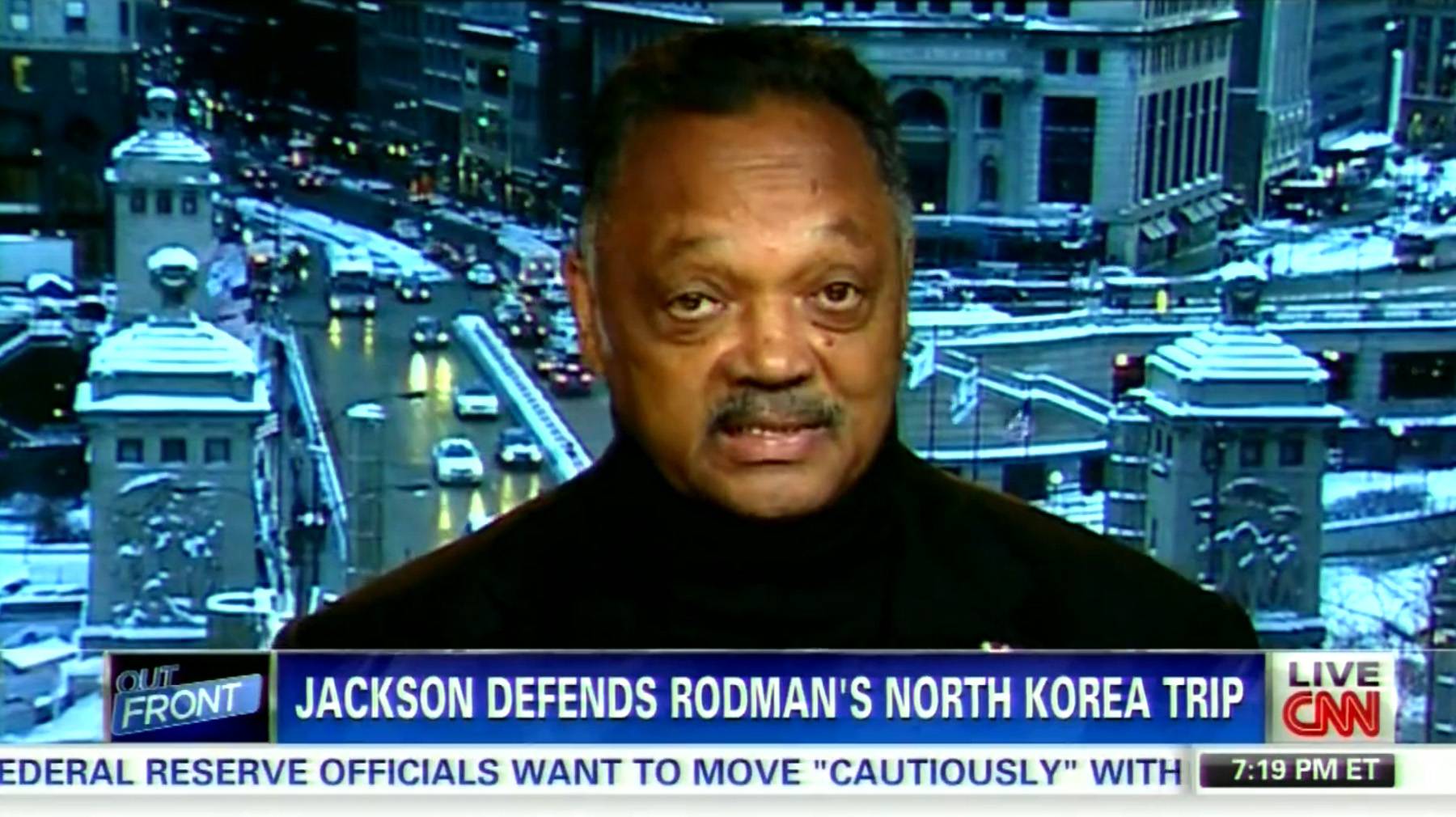 Rev. Jesse Jackson Sr. knows a thing or two about diplomacy. Though not an official member of any administration, the longtime activist has made several trips overseas to Syria, Iraq, Kenya and other nations to intervene in sensitive situations.
Perhaps that's why he has come to the defense of former NBA star Dennis Rodman, who has attracted a firestorm of media coverage criticism for his most recent trip to North Korea with a group of former NBA players for an exhibition game. He also made headlines after having a bit of a meltdown on CNN when questioned about his support for dictator Kim Jong-un, for which he later apologized.
He later replaced the post with, ""@dennisrodman ping pong diplomacy worked in China, and Basketball seems to work in North Korea. #KeepHopeAlive"
Jackson continues similar lines of defense Wednesday night in an interview with CNN host Don Lemon, during which he called the controversial trip "illuminating."
"Why are we discussing North Korea today? Because of Dennis Rodman," Jackson said.
Still, he suggested, it's important to remember that Rodman is there for entertainment purposes.
"I would not confuse the role of Dennis Rodman, and basketball, and the [Harlem] Globetrotters and the Soviet Union, and ping pong in China with serious diplomacy, but entertainment does have an interesting way of illuminating," Jackson said.

BET National News - Keep up to date with breaking news stories from around the nation, including headlines from the hip hop and entertainment world. Click here to subscribe to our newsletter.  

(Photo: Out Front via CNN)