Angry Youths Stone Nigerian Leader's Convoy; Police Fire Gas
One protester argued that the soldiers "should be deployed to Sambisa and fight with Boko Haram, not with innocent civilians."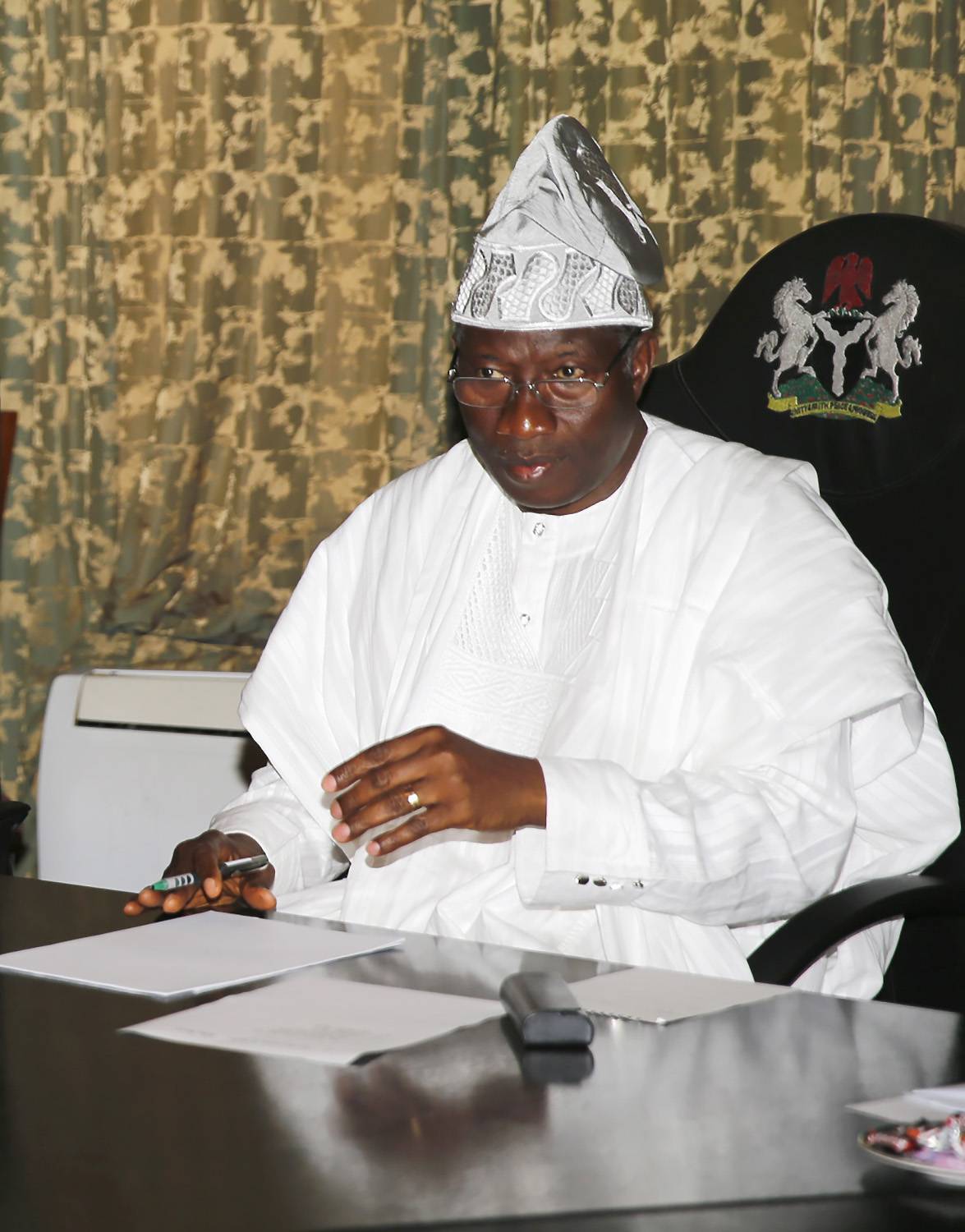 YOLA, Nigeria (AP) — Youths angry at the Nigerian government's failure to fight Islamic extremists threw stones Thursday at President Goodluck Jonathan's electioneering convoy in the eastern city of Yola, breaking windshields and windows on several vehicles. An Associated Press reporter was unable to see if anyone was hurt.
Police used tear gas and whips to disperse the mob.
There were similar reports of the Nigerian leader being met by stone-throwing crowds in Jalingo, capital of neighboring Taraba state.
In Yola, soldiers guarded billboards and posters of Jonathan, who is running for re-election Feb. 14. Protesters shouted that the troops should instead be fighting the Boko Haram insurgents blamed for the deaths of some 10,000 people in the past year.
"Why are they using soldiers and other security operatives? They should be deployed to Sambisa and fight with Boko Haram, not with innocent civilians," one youth yelled as he tore down a poster of a smiling Jonathan.
Sambisa Forest is where the insurgents have camps and where they are believed to be holding some of the 276 schoolgirls abducted from a boarding school in the remote town of Chibok in April — a mass kidnapping that brought international outrage.
Dozens of the girls escaped on their own but 219 remain missing, a reminder of the failures of Nigeria's government and military.
Yola, capital of Adamawa state, is housing tens of thousands of people driven from their homes in the five-year-old insurgency.
It is unclear if the more than 1 million people displaced by the insurgency will be able to vote. Hundreds of thousands have taken refuge in neighboring Cameroon, Chad and Niger. And it is not known how many tens of thousands remain in more than 100 village and towns in the northeast held by the insurgents.
Nigeria's home-grown Boko Haram group has been attacking Cameroonian villages and troops, broadening the conflict and raising fears among Nigeria's neighbors.
A summit of the African Union in Ethiopia this week will address the need for a multinational force to fight the Nigerian extremists.
BET National News - Keep up to date with breaking news stories from around the nation, including headlines from the hip hop and entertainment world. Click here to subscribe to our newsletter. 
(Photo: REUTERS /AKINTUNDE AKINLEYE /LANDOV)