Vanessa Bryant's Decade-Old Therapy Records Take Center Stage In Legal Battle
Her attorney calls the move by Los Angeles county "abusive and harassing."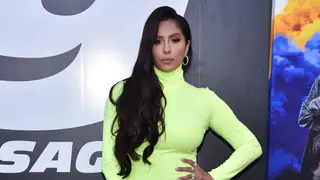 The legal battle between Vanessa Bryant and Los Angeles County is escalating, with the defendant making a request to enter Kobe Bryant's widow's therapy records into the equation.
Bryant is suing L.A. County for allegedly sharing post-mortem photos of the NBA legend and their daughter Gianna Bryant, who perished in a helicopter crash in January 2020.
According to documents filed on Friday (November 5), L.A. County is requesting records of Vanessa's therapy sessions – including ones that date all the way back to January 2012.
The county says the records will show that Vanessa Bryant's emotional distress was ultimately caused by the loss of her husband and daughter and not the alleged photos that were shared.
"Mrs. Bryant seeks millions of dollars in damages for severe emotional distress, anxiety and mental anguish allegedly caused by the public dissemination of photographs, which has not happened," the county's attorney's wrote, according to Yahoo. "She also seeks damages for Defendants' allegedly 'compounding the trauma' of losing her husband and daughter."
They added: "Plaintiff claims she is depressed and has trouble sleeping. Her damages claims are premised entirely on these mental and emotional injuries. Plaintiff's therapy records go directly to her emotional condition, which she has put squarely at issue in this lawsuit."
Bryant's attorney, Mari Saigal, called the county's motion "abusive and harassing."
"Mrs. Bryant should not be forced to choose between the privacy of her therapy records and holding County employees accountable for their unconstitutional conduct," the filing submitted by Saigal reads.
Vanessa Bryant is suing L.A. County for invasion of privacy and accuses county sheriff's and fire department employees of improperly sharing pictures of human remains from the crash site. She is seeking compensatory and punitive damages to punish deputy defendants.