Will Smith Reveals His Current Favorite Rapper After They Drop Their Latest Single
The actor knows the genre well considering he's a music legend himself.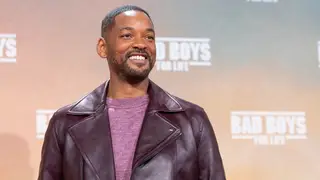 Will Smith is not only a legendary actor but also a hip-hop pioneer, so when he announces who his current favorite rapper is it holds a lot of weight.
Taking to his social media recently, the West Philly native tweeted the posted the video for Joyner Lucas' newest single "Broski" and the caption "My Favorite Rapper!"
The new song is Lucas' fifth release from his upcoming album Not Now, I'm Busy. In the video, Power actor Rotimi helps paint the picture of how money and power change friendships.
Other singles Joyner Lucas has dropped from the project include the NBA YoungBoy-featured "What's That?," the Future-featured "Blackout," and "Devil's Work Part 2."
Once an emcee, always an emcee.