Snoop Dogg Just Trolled Everyone, Reverses Course On 'Giving Up Smoke'
The marketing here was brilliant.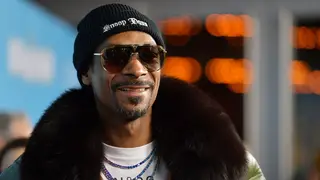 Snoop Dogg made headlines last week when he revealed he's "giving up smoke" considering his history with promoting marijuana. Well, that announcement had to do with promotion, but it had nothing to do with one of his favorite hobbies.
"After much consideration & conversation with my family, I've decided to give up smoke. Please respect my privacy at this time," he noted in a social media post last Thursday (November 16).
"I'm giving up smoke," he added in the caption.
And while it seemed hard to believe, many at the time didn't quite dive into the semantics of what the West Coast rapper said. It was just enough of an open door to reveal his latest product endorsement.
In an ad posted to his Instagram account, Tha Doggfather says in a video: "I have an announcement: I'm giving up smoke. I know what you thinking: 'Snoop, smoke is kinda your whole thing.' But I'm done with it. Done with the coughing and my clothes smelling all sticky-icky. I'm going smokeless."
That's right, the ad is for a smokeless fire pit. "I'm done with smoke. I'm going smokeless with @solostove. #ad," he captioned the post.
Check out the new social media post below.