Zoë Kravitz Shares Her Disapproval Of Will Smith's Actions At The Oscars On Recent Instagram Post
The 'Batman' star posted a follow-up photo in her Vanity Fair after-party outfit with a similar caption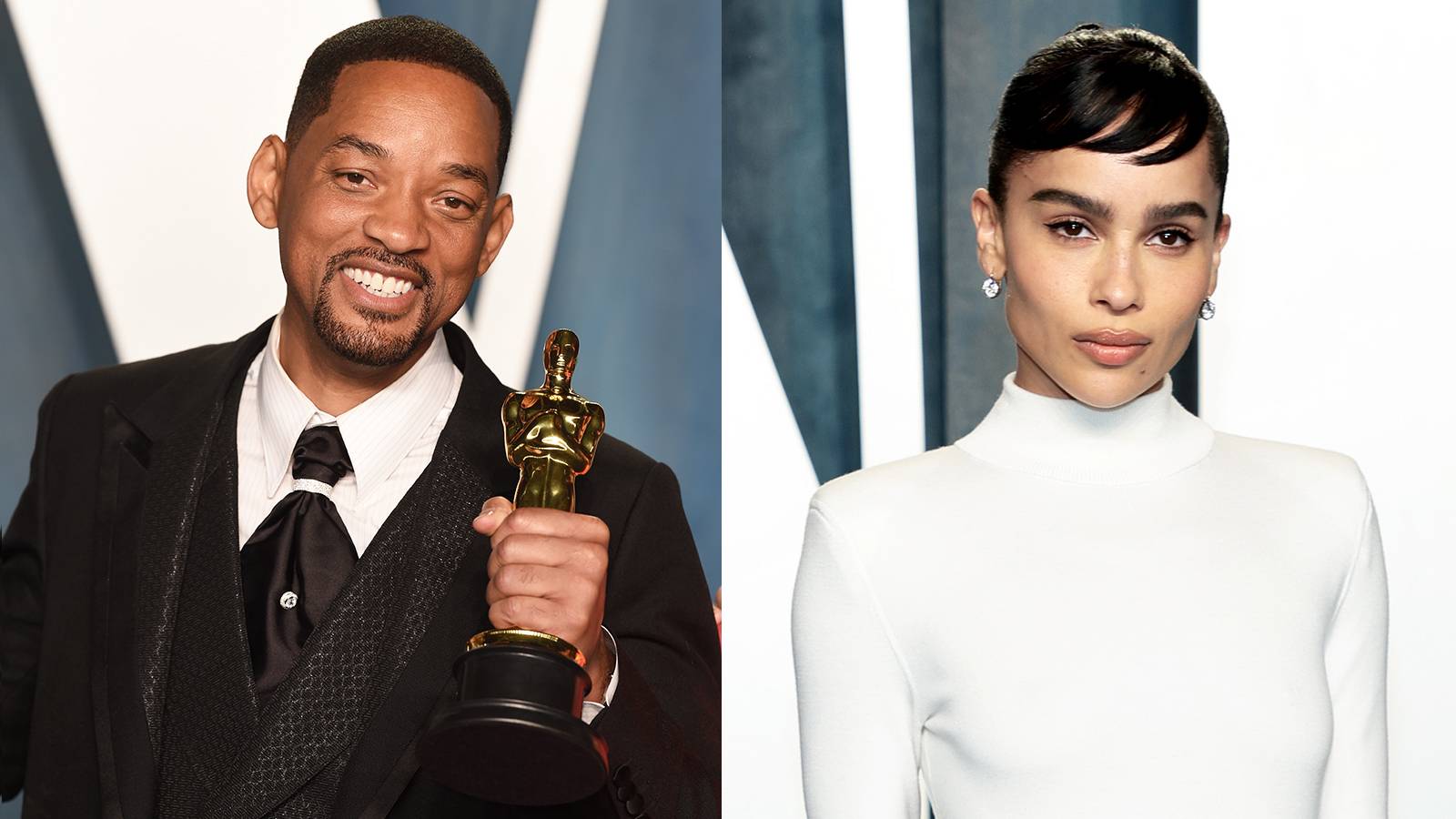 We can add Zoë Kravitz to the list of celebrities who were not in favor of Will Smith's actions toward Chris Rock during their heated moment at the Academy Awards on Sunday.
On her Instagram post, the actress posted her Oscars red carpet look and within her caption, expressed how she attended an event where people "assault people on stage," referencing the slapping incident between the two industry veterans.
"Here's a picture of my dress at the show where we are apparently assaulting people on stage now," Kravitz wrote.
In another post where she showed off her Vanity Fair Oscars afterparty dress, she wrote a similar message.
"and here is a picture of my dress at the party after the award show -where we are apparently screaming profanities and assaulting people on stage now."
There's one celebrity who did not see the incident, as Questlove told Jimmy Fallon on The Tonight Show With Jimmy Fallon how he was meditating in the crowd as he patiently waited to see if he would win in his category for "Best Documentary," which he won a few moments later for a Summer Of Soul.
"I literally was not present for that whole entire moment and as I'm walking to the stage I'm kind of putting two and two together," he told the host.
"And I only realized it was a real moment about three seconds before I started speaking words. I was not present at all."