Allow Tina Campbell To Further Explain Why She Voted For Donald Trump
So, about that...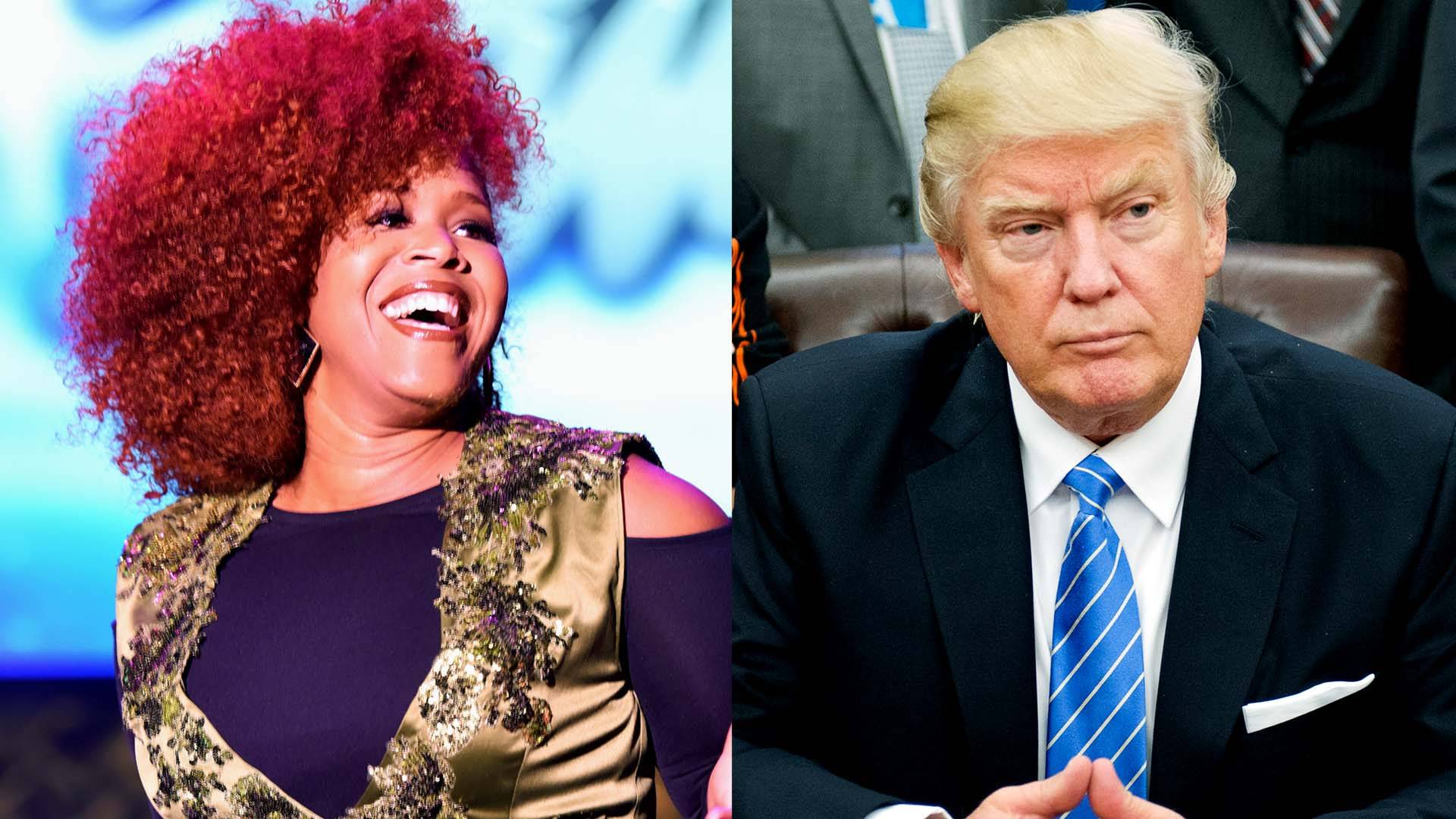 As one-half of gospel duo Mary Mary, Tina Campbell 's tight grip on her spiritual faith is one of an admirable capacity, especially to day one fans of the Grammy Award-winning songstress.
Many fans may not feel the same way about her stronghold support for White House resident Donald Trump, however, which she's further elaborating on with The Root.
Campbell sat down to discuss the winding down of her eponymous WE TV original television series, Mary Mary, which will end after its sixth and final season. But, even with as much that goes into keeping a reality show up and going, she stated that the subject of Trump is not one of them.
"You ain't never going to see that in there," she said of his likeness and topics being included in the final season. "Donald Trump is not that much a part of my life. I had a perspective. I had a feeling. And I put it out there. I know there's some people who don't agree. I do not agree with a lot of the decisions that this man makes. And I made that very clear in my statement."
The It's Personal gospel singer added that, actually, she had no approval for neither Trump nor his Democratic presidential opponent at the time, Hillary Clinton. What ultimately landed her on the Republican candidate's support was the common ground she believes she shares with him as a Christian.
"Since I don't prefer either of them, what can I find that would make me vote?" she said. "And some of Donald Trump's views on Christianity, honestly, is what caused me to vote for him."
Despite Trump claiming his membership as a man of Christian faith, it's worth noting that his presidential controversies since his January inauguration have stood in direct opposition to the religion. Signing off on a Muslim ban, advocating for President Barack Obama's Affordable Care Act repeal (which would rip health care away from up to 32 million Americans), and verbally attacking NFL players who have peacefully protested during the national anthem are just a few examples of such opposition to Christian principles.
Campbell admits, however, that she stands in disagreement with many of his presidential moves since being in the White House. Her solution, she argues, is simple: pray.
"Many of the decisions that he has made afterwards, I have not been in agreement with at all, which I wasn't in agreement with my last president that I voted for," she said. "But however, as a Christian, my perspective is to pray for the president, to not use my social platforms or other platforms to try to destroy this man, because at the end of the day, he still represents the country that I live in."
She believes her platform is better off used for prayer, adding that she was dismayed by the fear-mongering of the church and Black communities. And as a woman of Christianity, Campbell added, she's faithful that God trumps any and all barriers that the 71-year-old and his administration may bring about. That also explains why after her original statement of support for Trump, she's only revisiting the topic eight months later.
"And I didn't feel like trying to explain that or argue that," she said. "So I didn't. So I never talked about it again. I ain't never explaining that any further. They can understand it or not understand it. I don't have an agenda to make people agree with me, believe me, understand me. I have a platform and I use my voice. I understand sometimes people will agree. They will disagree. They will lift me up or they will tear me down. They will bash me or they will build me. That comes with the territory. So I don't try to chase that stuff. I don't care to."
Read her full sentiments on the closing out of Mary Mary and her updated thoughts on Trump's support here.