Rosa Parks Family Reflects on Items at Library of Congress
Civil rights icon's niece says she's glad her belongings found a home.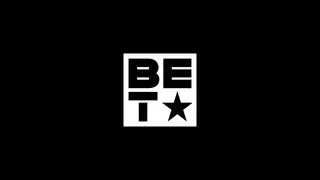 WASHINGTON (AP) — The family of civil rights activist Rosa Parks viewed some of her personal memorabilia for the first time Wednesday, and expressed relief that her belongings finally have a safe home at the Library of Congress.
Parks' relatives viewed about 200 items from a collection on loan to the Library of Congress, which is the country's oldest cultural institution and serves as the research arm for Congress.
A protracted legal battle between Parks' family and caregivers had kept the collection in an archive warehouse away from public view for years. It was purchased last year by a charitable foundation run by Howard Buffett, son of billionaire investor Warren Buffett.
The library has thousands of Parks' personal items, but currently is displaying just a few through September in the "The Civil Rights Act of 1964" exhibit. Documents and items from the collection will be digitized to be made available online.
The family pored over items including black and white photographs, letters, personal notes, a pocket Bible, a certificate for a Presidential Medal of Freedom and a copy of the novel "Roots" with an inscription from author Alex Haley.
"I was pleased that it would go to a place where students and the public could view it, take from it and learn something from it, from her, from her humility," said Parks' niece, Sheila Keys of Northville, Michigan. "The public will gain some knowledge, some insight into the wisdom of this woman."
Keys was most excited to see her aunt's family Bible, which contains the McCauley family's lineage. Rosa Parks' maiden name was McCauley.
Broderick Carnes, 28, of Lawrenceville, Georgia, said the items give visitors a chance to "uncover some more of the history" about his great aunt.
"Even though Rosa Parks was an icon, she was still a normal person," Carnes said. "She worked hard just like everyone else. And anyone can achieve the things that she achieved, and make a change the way that she made a change."
Following the private tour of the pieces, family members discussed their book "Our Auntie Rosa." The book, released in January, reflects on the personal side of the civil rights icon, who died in 2005 at age 92.
"When she passed, there were just these large, epic funerals and we— as a private family— never got to grieve her loss," Keys said.
"We decided to put our memories down, share our photos," she added.
Parks is a beloved figure in American history for her civil disobedience on a Montgomery, Alabama bus. That defining moment in 1955 triggered a yearlong bus boycott that helped dismantle formal segregation.
 (Photo: AP Photo/Jacquelyn Martin, File)