Kourtney Kardashian And Travis Barker Are Officially Married—Here's What We Know!
The newlyweds are reportedly planning a "big Italian wedding."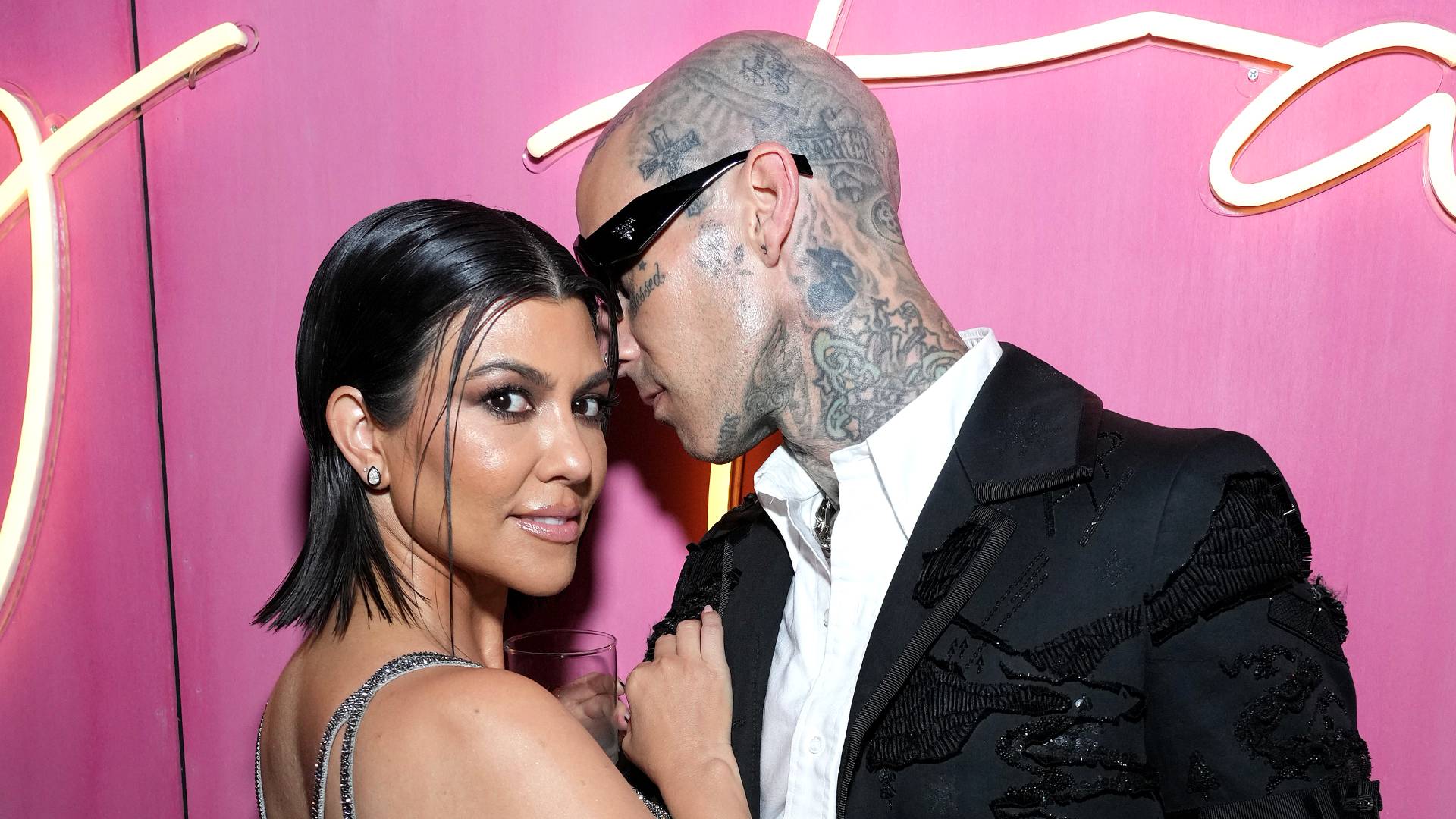 Kourtney Kardashian and Travis Barker are officially married! On Sunday, the couple reportedly tied the knot in an intimate ceremony in Santa Barbara.
Paparazzi photos from the day showed the bride and groom exchanging vows in front of a small group of close friends and family members before riding away as newlyweds in a black lowrider convertible.
A source told People, "They had to legally get married first ahead of their big Italian wedding, which is happening very soon. All the details are set and the whole family, including all the kids, are very excited."
After less than a year of dating, the couple got engaged in October 2021. The pair later had a "practice wedding" at a Las Vegas wedding chapel following the 2022 Grammy Awards.
Congratulations to the newlyweds!