Chicago Schools Open, Amid Controversial Building Closures
The Chicago Public Schools opened Monday amid great criticism about school closures and student safety.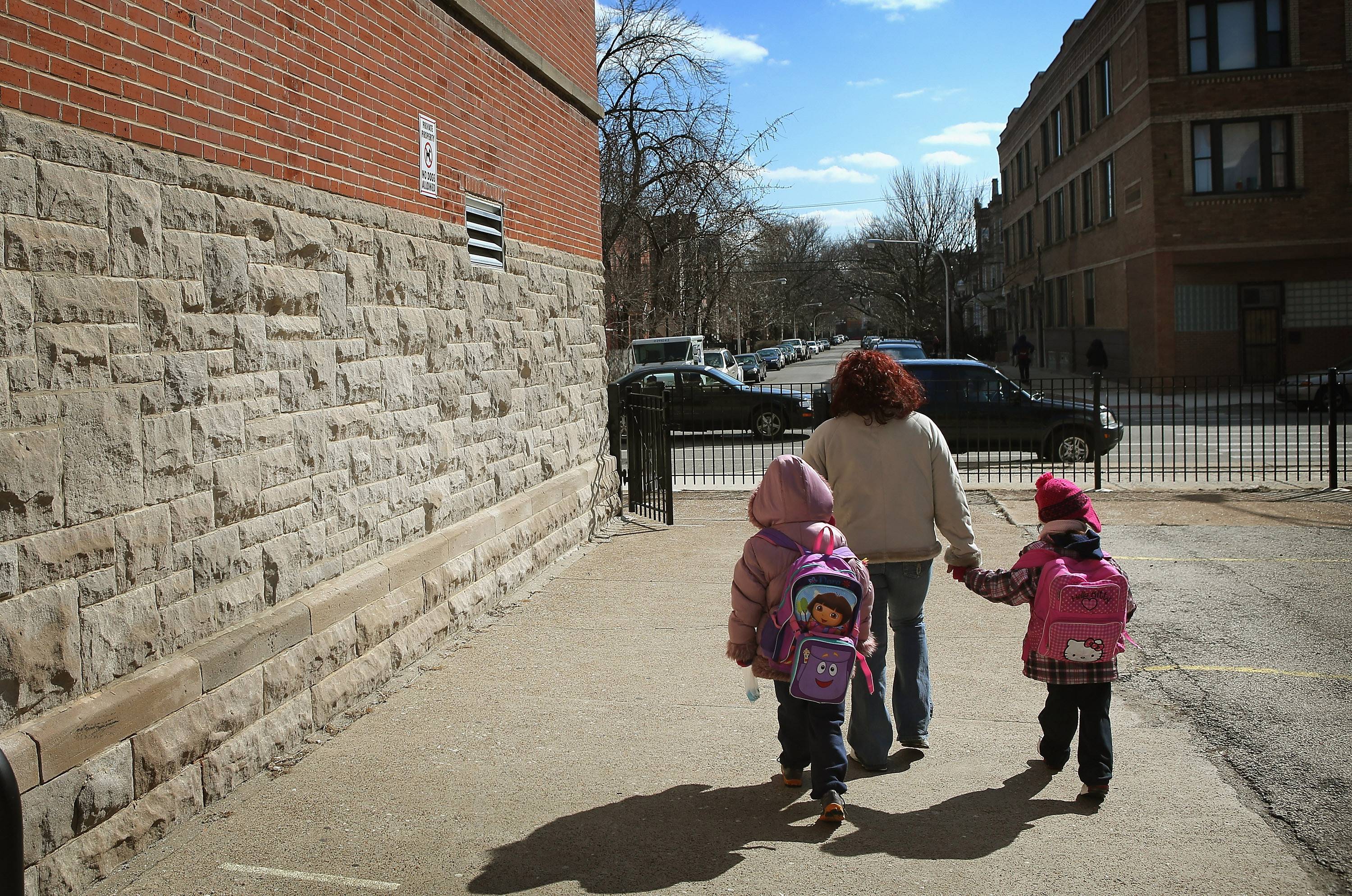 After a controversial set of school closings and parent anger, the Chicago Public Schools opened Monday with many students heading to new schools.
Since the end of the last year, the Chicago Public Schools, the nation's third-largest school district, closed nearly 50 schools, most of them in the city's African-American and Latino neighborhoods. It is a city where there have been great concerns because of the high level of gun violence.
Mayor Rahm Emanuel and Barbara Byrd-Bennett, the chief executive of the public schools, that the closures were needed to allow the district to reduce a $1 billion budget deficit and to devote funds to improving academic standards.
However, many parents complained that the school closings would force their children to attend schools further from home, placing them in danger by having to walk through gang lines.
The Emanuel administration hired a group of workers to assist schoolchildren to commute to their new places of learning. In addition, a number of the city's firefighters and security guards from local libraries have been assigned to provide assistance to children during their commute to and from school.
The program is called "Safe Passage" and it called for various city workers to be stationed along designated routes to help students who must cross areas known as gang boundaries.
"Safe Passage is about more than just building a route to school," Emanuel said recently, speaking to a training session for workers. "It is about building a route to college, career and beyond, so that once our kids get to school, they get the world-class education they deserve."
The mayor, whose popularity has diminished among the city's African-American residents, has hired 600 workers to guard the routes to the schools. They are to wear bright yellow vests carrying the words "CPS Community Watch" along the back.

"I think it's an important step," said Kwame Raoul, an Illinois state senator who represents portions of Chicago, in an interview with BET.com. "We have enough trouble getting optimum attendance in schools. Our children shouldn't have to worry about getting to and from school in safety."
BET National News - Keep up to date with breaking news stories from around the nation, including headlines from the hip hop and entertainment world. Click here to subscribe to our newsletter.


 (Photo: Scott Olson/Getty Images)