Africa's Youngest Billionaire Makes History on Fortune' s 40 Under 40 List
This week, Ashish Thakkar, Africa's youngest billionaire and founder of pan-African conglomerate Mara Group, became the first African to be featured on Fortune magazine's 40 Under 40 list.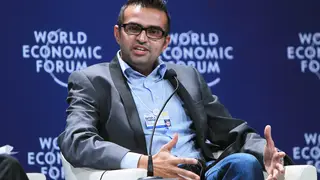 As Africa's youngest billionaire, the 32-year-old understood the significance of his history-making inclusion among the world's best and brightest entrepreneurs and executives.
His pan-African conglomeration, Mara Group, his serial entrepreneurship and his philanthropic work supporting young African entrepreneurs through the Mara Foundation landed him the 19th spot, between Catherine Lacavera, Google's Director of Litigation, and international music star Will.i.am.
Yahoo CEO, Marissa Mayer, Facebook founder Mark Zuckerberg, Jack Dorsey of Twitter and Square and Daniel Ek, founder of Spotify, were also included in the annual prestigious list.
After surviving the 1994 Rwandan genocide, Ashish moved to Kampala, Uganda with his family. During High School in Kampala, Ashish began selling computers to his classmates and friends. 
That computer trading business formed the earliest foundation of the Mara Group – a Pan-African conglomerate that is actively involved in everything from manufacturing to agriculture to property development and Information Technology.
The group has total assets in excess of $1 billion and over 7,500 employees across 21 African countries. 
Read the full story here.
BET Global News - Your source for Black news from around the world, including international politics, health and human rights, the latest celebrity news and more. Click here to subscribe to our newsletter. 

  (Photo: ChinaFotoPress/ChinaFotoPress via Getty Images)