Tia Mowry Interview: "I'm So Obsessed with My Son"
The Game star on motherhood and her new Style show, Tia & Tamera.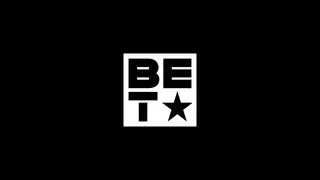 Tia Mowry was thrilled when her son Cree ("it means warrior," she says), her first child with husband Cory Hardrict, was born five days early on June 28. "I was told to be prepared for him to come before or after my due date. I was excited to get this baby out of me," confides The Game star, whose pregnancy—and twin sister Tamera's wedding preparations—are the subject of Style Network's Tia & Tamera, which premieres the first of eight episodes on Monday, August 8. She told BET.com about the show, her baby and plans for the future.
How's motherhood—is it what you expected?
It's a lot more emotional than I expected. I knew it would be emotional but didn't know it would be this emotional. People always say you never know love until you have your own child and all of that is true.  I'm so obsessed and involved with my son. I didn't know I'd be this exhausted. I'm so sleep deprived.  When I talk to other mothers about it they're like, "Oh yeah, honey, and it doesn't change. Your body just gets used to it."
He's changing diapers, he's feeding, bathing, all of it. At night I pump bottles so he can do feedings.
Who does Cree take after so far?
Cory says that when he's upset he makes the same face I make when I'm upset. He pouts his lips.  He's very calm and I think he gets that from his father.
Will you bring him to work at The Game?
I go back in September and he's definitely coming with me. I'm excited but very nervous about how I'm going to balance things out because right now I get no sleep and I'm gonna have to memorize lines.  Lack of sleep and studying don't go hand in hand for me.
Was it stressful to work on The Game and Tia & Tamera while pregnant?
Very. My mom and my aunties were shocked that I worked all the way up to when I went into labor. I went through a lot with this pregnancy. The baby was breech at one point, and I had a really bad case of nausea that landed me in the hospital.
You and Tamera are twins but have opposite personalities in some ways, as we see in the docu-series when you argue over wedding planning duties.
I'm definitely more aggressive, more organized. My house is completely organized from my closets to my drawers. I'm not as spontaneous as Tamera is. I'm very structured. I like planning things out. I get frustrated when they don't go according to plan.
Have you lost the baby weight?
I've lost 25 pounds so far. It's coming off from breastfeeding. I can't exercise yet. I'm waiting for clearance from my doctor. But I am doing lots of walking.
Are you and Tamera planning to act together again?
We have a production company and definitely want to work on another project. We're developing a makeup line. I'm writing a book, it's called Oh, Baby. I'll be writing about my pregnancy experience. It's a tell-it-like-it-is book that's funny but also from a real perspective, experiences that I went through people just don't tell you about. It will be published around Mother's Day 2012.
Are you glad you waited to have a baby?
Yes. Having a baby when you're older helps you emotionally. You're much more stable. I'm more stable in my life.
Are you eager for Tamera to have a child close to Cree's age?
Yes! At her wedding I said in my speech that she needed to get on it—now!
Tia & Tamera debuts Monday, August 8 on the Style Network.