The Game's Working On His Own Weed-Infused Products
It's his latest non-music business venture.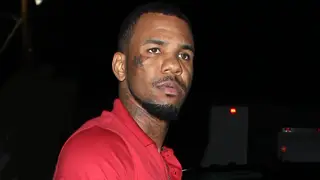 We all know The Game is fond of marijuana. It's his love of the medicinal drug that has him investing in his own line of cannabis-infused products.
The Compton rapper is teaming up with G FarmaBrands in order to create his own blend of G Stiks and G Drinks. Slated for availability in California and Washington, G Drinks are cannabis oil-infused lemonades and G Stiks are hand-created cannabis cigarettes. Game's role will be to find the blend he thinks is best.
"The Game represents the cannabis movement," G Farma founder Ata Gonzalez told Mashable during a recent interview. "He represents the industry and has a connection with the culture." Gonzalez also described Game's blend as "something that keeps you going... not something that puts you to sleep."
Reportedly, Game's blend of choice is Rosado, which symbolizes the pink lotus flower and is his grandmother's favorite.
BET.com is your No. 1 source for Black celebrity news, photos, exclusive videos and all the latest in the world of hip hop and R&B music.
(Photo: JCalderon / Splash News)