Mike Tyson Gets Least Pay of "Hangover Part II" Cast
Was the boxing champ shafted for his role?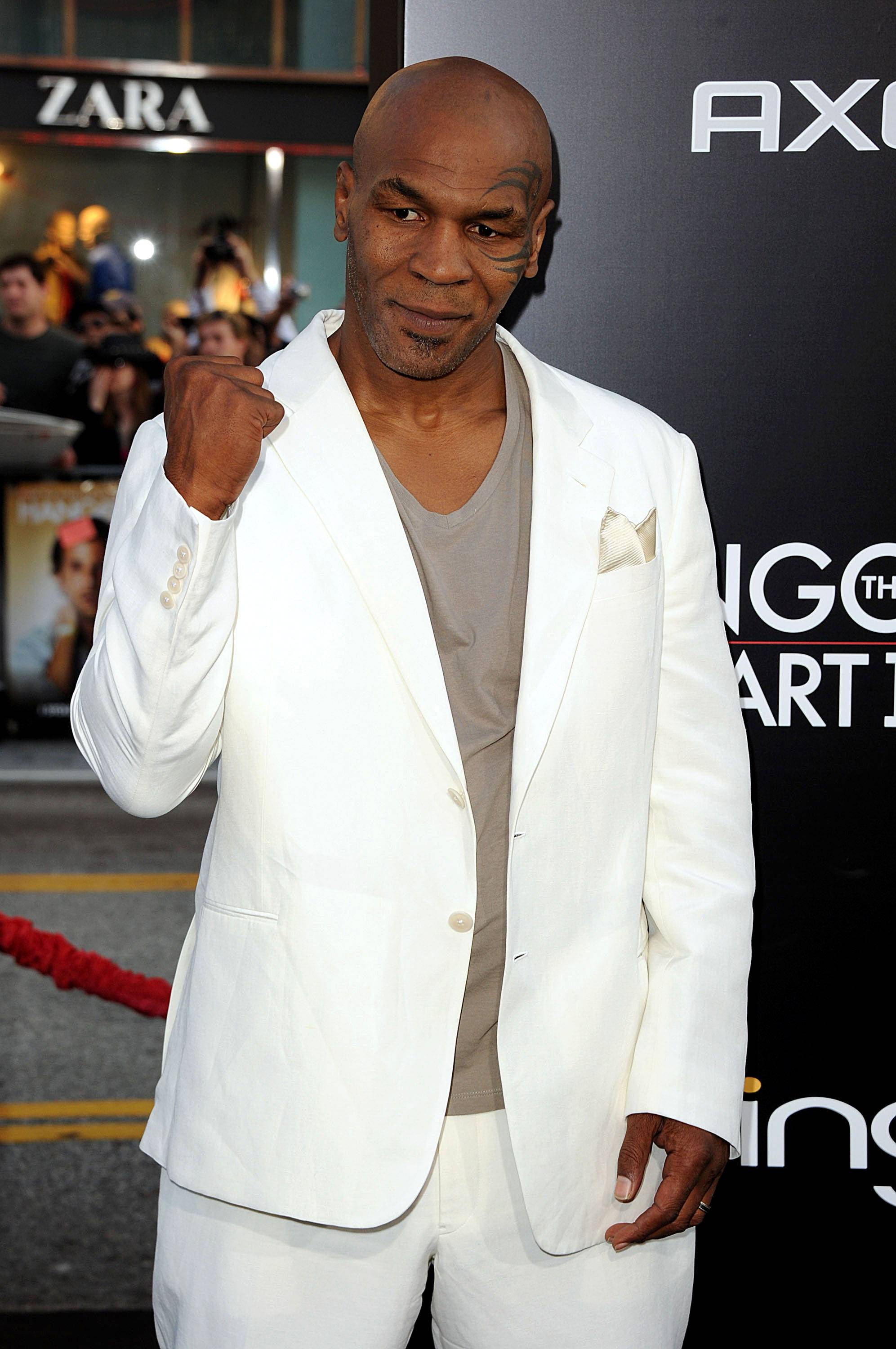 Of all the returning players of the comedy sequel The Hangover II, Mike Tyson will be walking away with the least cash.
According to The Smoking Gun, even though the boxing champ was paid $200,000—double the $100,000 he was paid for the first film—he is the lowest paid star featured in the sequel, which is "expected to be a box office smash." The film's leading stars, Bradley Cooper, Zack Galiafinakis and Ed Helms, who were each paid $300,000 for the first Hangover, will be paid $5 million a piece for their roles in the sequel.
Granted, Tyson's role—like before—is a cameo. But, in addition to his brief appearance in the film, Tyson's was also contracted to record a cover version of "One Night in Bangkok" for the movie's soundtrack, which will entitle him to royalties from the song. Too bad he wasn't the one to copywrite his face tattoo. He could possibly have made extra from that as well.

(Photo: Jason Merritt/Getty Images)