Holder Sending More ATF Agents to Help Chicago Fight Violent Crime
The ATF and FBI have increased staffing in the violence-plagued city.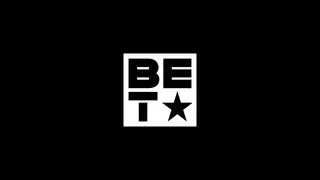 U.S. Attorney Gen. Eric Holder announced Thursday plans to deploy an additional seven ATF agents to Chicago to address the ongoing gun violence that has gripped the city and the headlines. The FBI also has increased its staff by 20 agents assigned there to curb gang violence.
"The Department of Justice will continue to do everything in its power to help the city of Chicago combat gun violence," Holder said. "These new agents are a sign of the federal government's ongoing commitment to helping local leaders ensure Chicago's streets are safe."
The Chicago Tribune reports that there were 440 murders in the nation's third-largest city last year and by its count approximately 201 in 2014 so far. But according to the Pew Research Center, it is by no means a murder capital and, given its large population, one should expect more murders and other crimes.
The FBI has not yet released figures for 2013, but a look at the number of murders per 100,000 people, shows that Flint, Michigan, had the highest number during the period of 1985-2012. Next in line were Detroit; New Orleans; Birmingham, Alabama; Richmond, Virginia; and Washington, D.C.
So why is Chicago getting all of the attention? Chicago Congressman Danny Davis says his city is representative of the violence that is plaguing many parts of the nation.
"It's out of control all over America; Chicago is not the only place experiencing violence," Davis told BET.com. "We've got places that have had mass shootings, Chicago is symptomatic of the problem. It has a large number of low income, poor, uneducated, unemployed, helpless and hopeless feeling people. All of those things combine. And it has a large population and concentration of population in one place — large numbers of poor people living in close proximity to each other. All of those [factors] are part of a formula that creates violence."
BET Politics - Your source for the latest news, photos and videos illuminating key issues and personalities in African-American political life, plus commentary from some of our liveliest voices. Click here to subscribe to our newsletter.
 (Photo: Scott Olson/Getty Images)