See The $35 T-Shirt That Rihanna Is Rockin'
Finally, something that we can actually afford.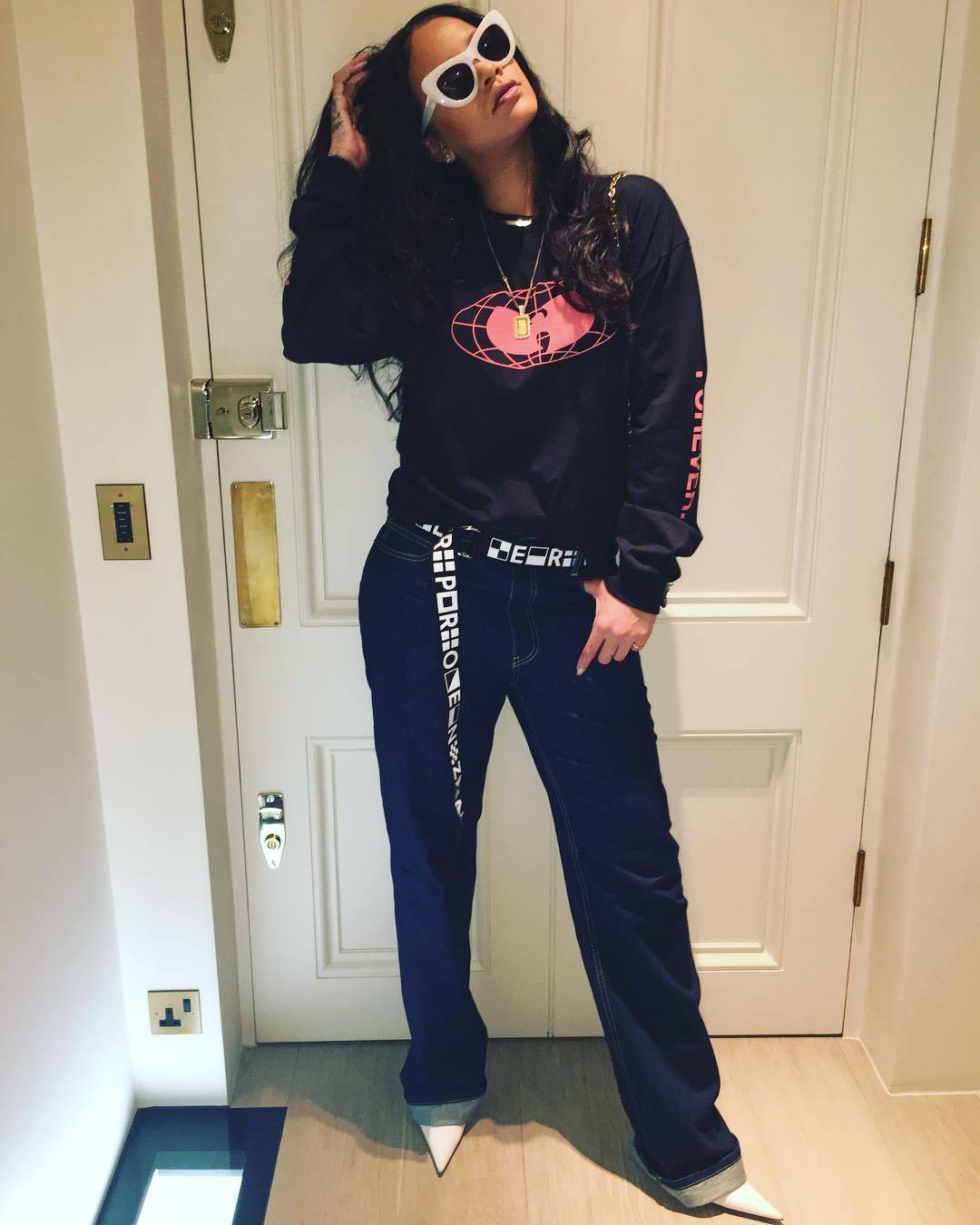 If you count yourself as a Wu Tang Clan stan and also live by their C.R.E.A.M. motto, we've got the perfect t-shirt for you. Oh, yeah, and it's also approved by the fashion gawdess Rihanna!
Earlier this week, the ultimate bad gyal wore an extremely affordable long-sleeve t-shirt courtesy of the  Wu Wear brand, the original Wu Tang Clan merch that just relaunched on the brand's site. For the reasonable price of $35, the "Straight From The Grains" shirt can be yours! It's rarer than it should be to find affordably-priced merch with clean designs, but Wu Wear has got it on lock. Whether you wanna bite RiRi's style for yourself or stick this low-cost item into your most swagless homie's stocking is up to you! Already have enough long sleeves to get you through Timbs weather? We also recommend this black-and-yellow anorak ($70), which has a similar design (if you're into that) but serves as outerwear.
While Drake's song "Wu Tang Forever" is a highly polarizing subject, showing love for the Clan is not! With the RiRi co-sign, you know you'll be way ahead of the trend game.