Commentary: Obama Proves Himself a Champion of Voting Rights
President Obama is speaking with a newfound passion of his intention to fight any effort to make voting more difficult.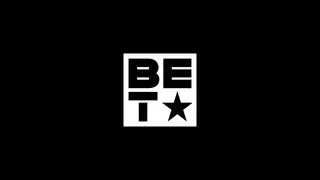 Second terms have traditionally been highly challenging for American presidents. Since President Obama's second inauguration in 2013, he has taken no shortage of knocks by Republicans from on every initiative he has championed, from the Affordable Care Act to increasing the minimum wage.
On the other hand, second terms are also a period where presidents often feel liberated to speak more candidly, more passionately and without concern with the political outcome of their words. That certainly seems to be the case when it comes to Obama speaking about civil rights issues. He is mincing no words and speaking with a sense of frankness that was far less in evidence in his first four years in office.
Obama's recent remarks at the convention of the National Action Network were a stunning case in point. The president spoke forcefully about voting rights and about the Republican assault on access to the ballot.
"The right to vote is threatened today in a way that it has not been since the Voting Rights Act became law nearly five decades ago," the president said. "Across the country, Republicans have led efforts to pass laws making it harder, not easier, for people to vote."
He added: "America did not stand up and did not march and did not sacrifice to gain the right to vote for themselves and for others only to see it denied to their kids and their grandchildren."
As if to demonstrate that he intended to apply more than lip service to his discontent, the president also stated firmly that Attorney General Eric Holder will continue to monitor the various changes that Republican legislatures around the country are undertaking in voting rights laws. In fact, the Justice Department has taken on more than 100 voting rights cases since the beginning of the Obama administration.
These remarks came just a day after Obama spoke at a conference in Texas reflecting on the 50th anniversary of the Civil Rights Act, an event attended by former presidents George Bush, Bill Clinton and Jimmy Carter. Without question, the president is being straightforward and forceful about the folly of Republicans. He even quoted a Republican legislator who complained about the voter laws that are being enacted.
"Making it more difficult for people to vote is not a good sign for a party that wants to attract more people," the president said.
Obama's passion for the topic of voting rights has been unleashed with a newfound zeal. It is as though he had channeled his days as a community organizer in Chicago when one of his first missions was to register tens of thousands of inner city Chicagoans to vote.
More than anything, it is heartening to see that Obama — and Eric Holder — are vigilant about keeping an eye on one of the most egregious attacks on voting in American history. He is making clear that his second term is one where he is investing a good deal of energy in protecting the vote for Americans whose right to cast a ballot is being viciously attacked.

The opinions expressed here do not necessarily reflect those of BET Networks.
BET Sports News - Your source for Black news from around the world, including international politics, health and human rights, the latest celebrity news and more. Click here to subscribe to our newsletter.  

 (Photo:  Martin H. Simon-Pool/Getty Images)