Obama, G.O.P. Prepare to Battle Over Scalia's Open Seat
The 2016 election's focus is now on social justice and things just got really real.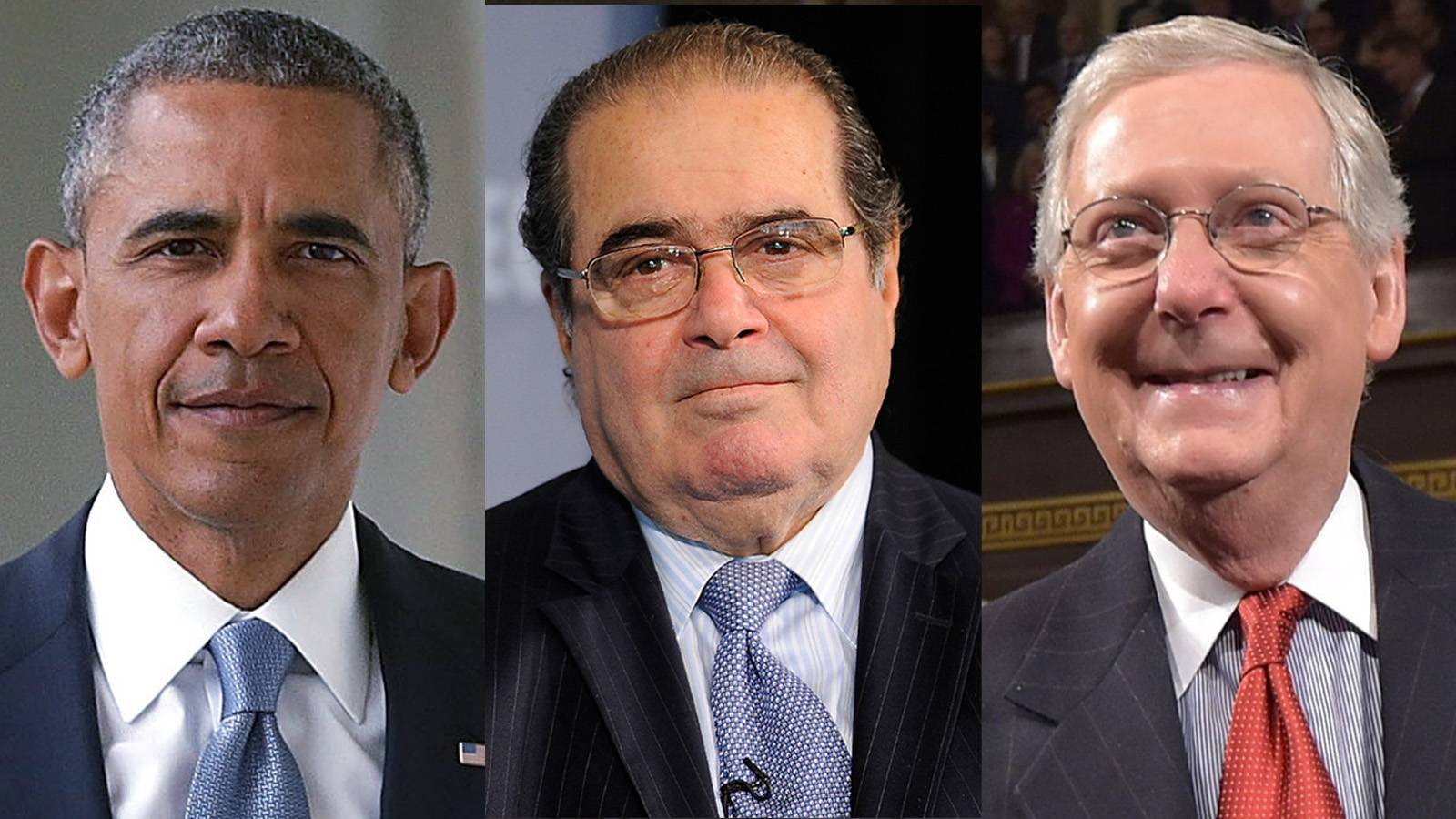 The death of Supreme Court justice Antonin Scalia literally changed the game in politics overnight. While it is the Constitutional right of the President to nominate a successor when a seat becomes open on the court, and Congress' duty to advise and consent, the ruthless Republican congress has already vowed to pre-emptively block anyone President Obama nominates until, presumably, one of their guys moves in to the Oval Office. 
The first thing to note is what's at stake: the Supreme Court has long been divided between five justices appointed by Republicans and four by Democrats. Despite the right wing majority, a couple of the conservative justices have consistently broken party ranks to vote in favor of liberal causes, which is why Obamacare hasn't been repealed and gay marriage pushed through. Scalia, who was not only the longest-serving Justice but also the most brazenly conservative (and that's putting it mildly), has been the bench's right wing cornerstone and a hero to those who are tired of hearing Black people and other minorities whine about injustice.
So, does it sound like Republicans are doing to follow the rules and let Obama pick the guy to take his place? Not likely. In fact, Senate majority leader Mitch McConnell has made it clear that the strategy of Congress is to "delay, delay, delay." And nearly every Republican candidate for president agrees with him, saying that the "lame duck" president should wait to let the next Commander In Chief make the decision.
"The American people should have a voice in the selection of their next Supreme Court Justice. Therefore, this vacancy should not be filled until we have a new President," McConnell said in a statement.
If you're scratching your head wondering why Obama would do that, you're not alone. With nearly a year still left in his term, he's hardly a lame duck. Late Saturday night, the president announced that he plans to move forward with his "constitutional responsibilities" and name a successor to Scalia in "due time." If the Senate confirms his pick to replace Scalia, it would tip the Court's balance towards the liberal side and affect policy on a number of issues for decades to come. 
All this is just the beginning: the nomination of a new Supreme Court justice is sure to become a cornerstone of the 2016 election. The decision's impact on the presidential campaigns and Obama's legacy will run deep.
(Photos from left: Alex Wong/Getty Images, Riccardo S. Savi/WireImage, Mandel Ngan-Pool/Getty Images)