French Montana Receives 2022 Innovator Award For His Humanitarian Efforts At The Pencils Of Promise Gala
The rapper raised $226 million for African healthcare.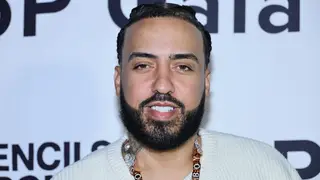 French Montana is getting recognized significantly for his philanthropic efforts as he received the 2022 Innovator Award for humanitarian efforts in Africa during the annual Pencils of Promise Gala.
The rapper raised $226 Million for African healthcare and also funded the Budondo Suubi "Hope" Health Center, which is the primary source of healthcare for new mothers and their babies in an otherwise desolate region of Uganda according to TMZ.
"MAKING MORE HISTORY FOR MY PEOPLE !" captioned the rapper in a celebratory post on Instagram.
"Thank you @pencilsofpromise for honoring me with the Innovator Award at last night's gala. ✏️ Healthcare and education is a fundamental part of our human rights and should be accessible across the globe. I'm grateful for PoP acknowledging my work in maternal healthcare in Africa."
"PoP is doing groundbreaking work globally to keep kids in school and ensure they have a safe learning environment. This reminds me of my humble beginnings growing up in Morocco when I didn't know how to speak English," the rapper told TMZ Hip Hop.
"Education was fundamental to my journey immigrating to the U.S. and starting my career as an artist, which is why this work is so important to our youth."