Obama to Headline Civil Rights Summit in Texas
President Obama and other leaders to honor Lyndon B. Johnson's contributions.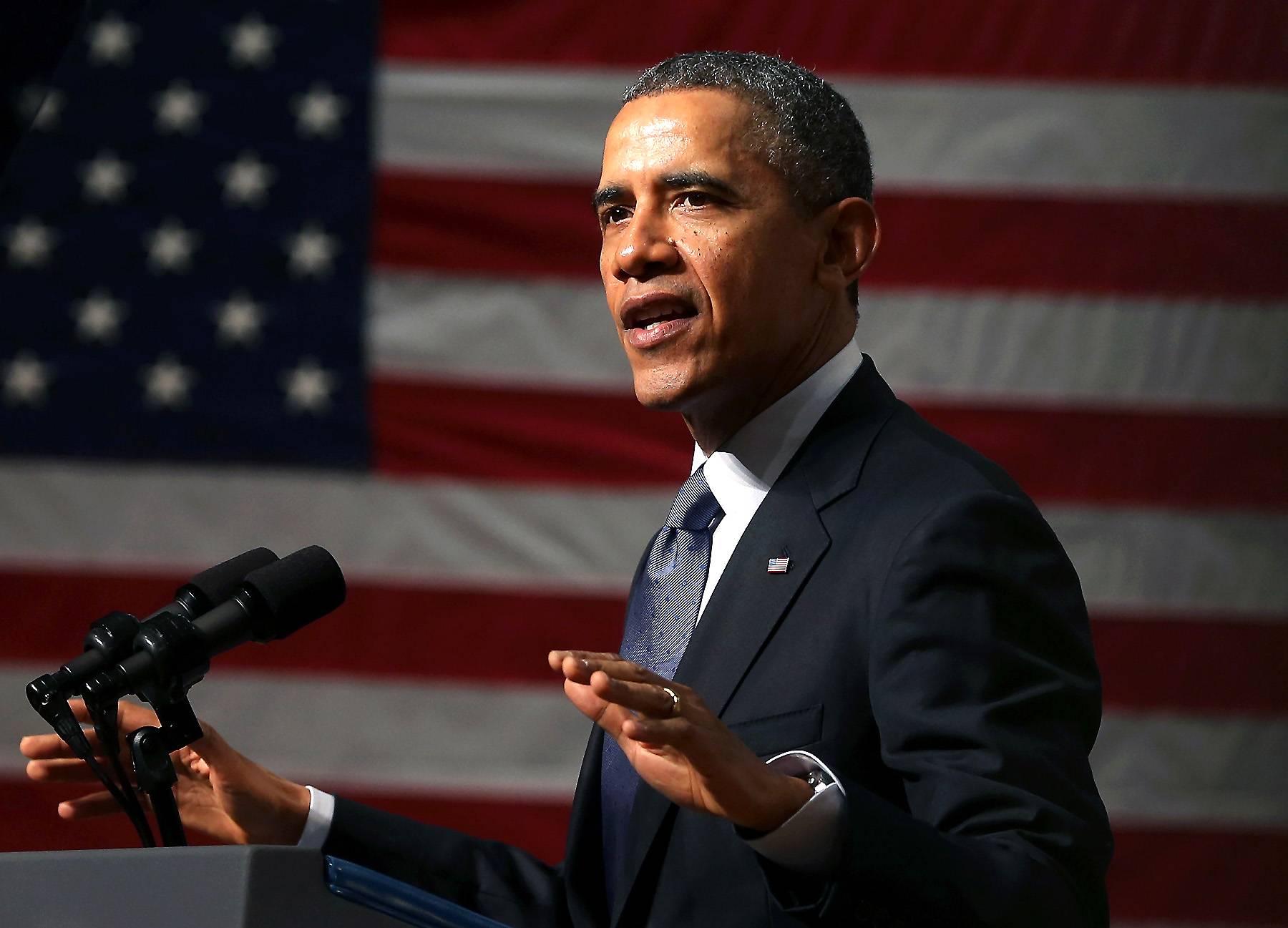 AUSTIN, Texas (AP) — Lyndon Johnson's presidency has long been viewed in the shadow of the Vietnam War, a conflict that saw American soldiers die in jungles half a world away while anti-war demonstrators chanted in the streets back home.
The LBJ Presidential Library at the University of Texas is hosting a three-day Civil Rights Summit this week to mark the 50th anniversary of the passage of the Civil Rights Act, which banned widespread discrimination against racial and ethnic minorities and against women. President Barack Obama is scheduled to give the keynote address on Thursday, and former presidents Jimmy Carter, Bill Clinton and George W. Bush also will speak during the week.
"I'm hopeful Lyndon Johnson gets recognition for the remarkable legislation he ushered in," library director Mark Updegrove said. "In 100 years, we will be studying the civil rights movement of the 1960s. That will be of far greater historical consequence than the war in Vietnam."
Lyndon Nugent, Johnson's only grandson, said that while Johnson took responsibility for the Vietnam War and the nation should learn from the experience, it'll become less relevant to Americans as time passes. But the civil rights legislation, he said, will continue to guarantee equality and be Johnson's lasting contribution.
"Civil rights was the reason that LBJ got into politics to begin with, to help people," Nugent said. "What he was focused on, and what he always wanted his presidency to be about, was trying to make America a better place for everybody."
The summit will both look back at the civil rights movement and address issues still lingering in the U.S. and globally. Panel discussions will feature political and civil rights leaders and academics discussing topics from immigration and gay marriage to the role of sports in the civil rights movement.
Among those scheduled to participate are San Antonio Mayor Julian Castro, former congressman and United Nations ambassador Andrew Young and Bernice A. King, the youngest daughter of civil rights leader Martin Luther King Jr., and chief executive of The King Center in Atlanta.
The library also has a "Cornerstones of Civil Rights" exhibit that features the original Civil Rights Act of 1964 and Voting Rights Act of 1965, both signed by Johnson, and a copy of the 1863 Emancipation Proclamation signed by President Abraham Lincoln that declared all slaves in Confederate states free.
Updegrove said having Obama, the nation's first African-American president, visit the civil rights summit speaks to the success of Johnson's initiatives, particularly the Voting Rights Act, which protected the voting rights of millions of minorities across the country.
"You have in (Obama) one who likely would not have ascended to the nation's highest office if not for the civil rights legislation Lyndon Johnson put forth," Updegrove said.
Subsequent events in coming years will mark the 50th anniversaries of other Johnson initiatives, including Medicare, the Clean Air Act, seatbelt requirements and health warnings on cigarettes.
Vietnam was a "dark shadow that hung over the country and the Johnson legacy," Updegrove said. "We can quickly forget the successes of that era."
Associated Press correspondent Chris Tomlinson contributed to this report.
BET Politics - Your source for the latest news, photos and videos illuminating key issues and personalities in African-American political life, plus commentary from some of our liveliest voices. Click here to subscribe to our newsletter.  
 (Photo: Mark Wilson/Getty Images)